STAAR test raises controversy among students
While last year, the STAAR test was cancelled due to the coronavirus pandemic, it has been scheduled to be required this year.
Unlike with regular learning, students do not have the option to take the test at home virtually. All students must take the STAAR test in person, despite the ongoing pandemic. Not everyone was happy about this decision.
"I felt frustrated," said sophomore Samantha Cazares. "I already have a lot of things to worry about and the test added to some of that feeling."
An anonymous student added, "(The STAAR test) has always been very stressful for me, and it is especially stressful this year as learning has been very different. I feel disappointed and worried about COVID."
Considering Texas is one of the states with the most cases in the country, it is reasonable to be worried about the testing environment no matter how they set it up.
"I feel that taking it already seems unfair given the circumstances but going in person seems extremely unsafe," said the anonymous student.
This also raised concern with parents.
"My parents feel a little adamant about the situation, I decided to stay online as an extra precaution against Covid so I do not think they necessarily want me going to school, but if it is something I'm required to do then I will do it," said Cazares.
A petition also went around to cancel the STAAR test before this was announced. That petition got a hefty amount of signatures however it seems that it had not reached the target amount of signatures needed. The anonymous student and Cazares along with her friends took part in signing the petition.
"I did sign and some of my friends did too," Cazares said. "We didn't feel like there should be a test if we are already struggling sometimes when it comes to learning, not that it is the teachers or anyone else's fault, some people simply do not completely connect to school through a screen."
When it comes to the STAAR test, some do not think it accurately reflects how much a student has learned throughout the year.
"The STAAR test is extremely stressful. Not only that, but it seems extremely unfair that someone could be passing all year but fail the grade if they fail the STAAR test," said the anonymous student. "I believe passing should be based on grades throughout the year."
Cazares says she thinks the STAAR test should be cancelled.
"All educational levels should have the test cancelled, the situation with quarantine, Covid and school are stressful for all so I feel like we should be given the liberty to not stress about this on top of all that," Cazares said. "
Leave a Comment
About the Contributors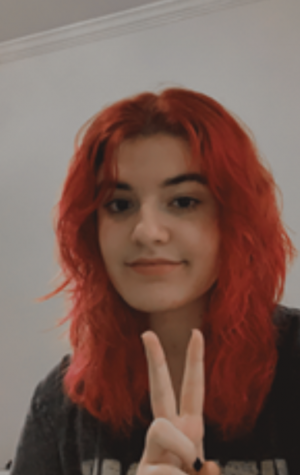 Mojdeh Zare, Staff Writer
Hi my name is Mojdeh Zare, I was born in Austin but raised in Houston, Texas. I am a junior and it is my second year in Lamar Life. Last year I was a staff...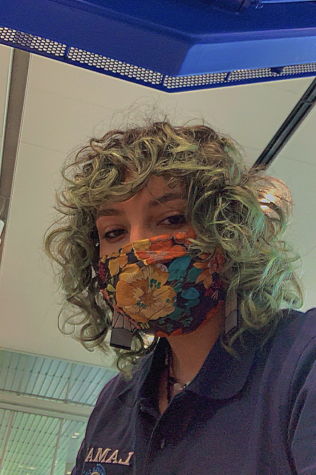 Mace Klein, Graphic Designer
Hometown- Sugarland TX

Class of 2022!

 Mace is doing their second year in graphics for lamar life, providing various graphics, covers, and ideas...