Pin and Win: Wrestling advances to Regionals
Last week, the wrestling team competed in Districts, where three wrestlers and one alternate advanced to regionals. 
"I think this season was great," said sophomore Lilliana Cavazon, who will advance to regionals after a third place finish at Districts. "It was tougher on the wrestlers because of Covid but we still pushed through it." 
Because of the COVID-19 pandemic, the wrestling season was cut down, meaning the students did not get as much practice as they usually would. 
"I thought they did really well at Districts considering we only had a six-week season, not a three-month season," wrestling coach Justin Wingard said. "It's just been tough because the kids didn't get to practice enough. Against all the distractions, they were just able to get out there and wrestle."
Despite the pandemic, this season was a success for sophomore Joselyn Lopez, who started wrestling this year. 
"This season was a definite experience for me," Lopez said. "I thought I would struggle to chop down the basics but I had helpful teammates along. My goal for this season was to win one match and to get to know the community better. Of course, I achieved my goals with effort and kindness."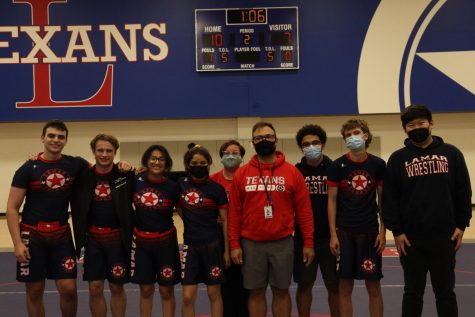 Along with achieving goals, the team was able to make many new memories and bond with each other. 
"My favorite memory is probably seeing the new people come in and teaching them some moves until it finally clicks and seeing the team wrestle in tournaments," sophomore Carlos Guizar said. 
Through all the obstacles, the wrestling team was successful in their endeavors and learned many new lessons along the way. 
"We were limited so it's hard to really say 'hey we need to do X, Y and Z' when there was so much going against you," Wingard said. "There was so much going against you so if anything, it gives you a chance to say, 'I have so much to look forward to.' Perseverance is the biggest thing that we had to learn this year."
Leave a Comment
About the Contributor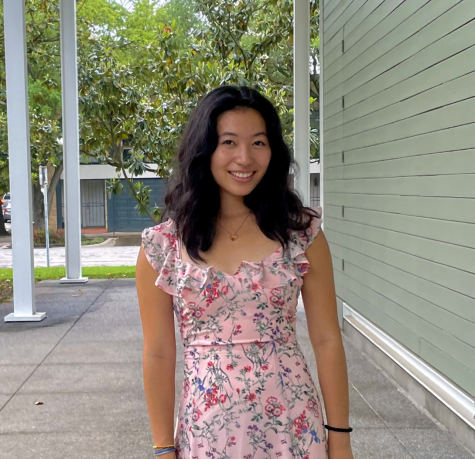 Lauren Koong, Editor-In-Chief
Senior Lauren Koong is in her fourth and final year as Editor-in-Chief of Lamar Life. As a journalist, she is excited to use writing to impact her community....