We should not be having concerts during COVID
With the increase of vaccines around the world, concerts are starting up again. Artists like Harry Styles, who even came to Texas, and Doja Cat who performed at the ACL, are beginning tours and performing in stadiums that hold thousands of people in confined spaces. 
Covid is still a problem to this day and cases are still increasing along with the Delta variant. Even if these artists are claiming to take precautions because of the virus, we have to do more. 
This goes for artists who perform in California. California has very high cases for covid and the state is practically a hive for the virus, however concerts are still allowed. Some stadiums like Sofi Stadium are requiring people to be vaccinated in order to attend the concert which is relatively good, but people could fake those vaccinations or not wear their mask. 
Videos of these concerts can be found anywhere on social media and it seems nobody is  concerned about the virus anymore. Few places regulate the six feet apart rule, which although sounds ridiculous for a concert, it would be safer. 
Placing people in squares that are 6 feet apart is a concept some places were trying. If a venue cannot provide the space and capacity for the fans to have fun and be safe completely, then concerts should still be closed down. 
Some venues are requiring vaccination cards and/or unvaccinated guests to wear a mask.  A recent artist that has sparked a lot of excitement from fans is Mitski, who had her comeback on October 5th, and then later announced her tour. Mitski's team has ensured those measures are applied during her tour. 
The problem with unvaccinated people going to concerts and claiming that they will wear a mask, is that there is no legitimacy that they will keep it on the whole time. On social media, you can see people not wearing masks, and you wouldn't know who is vaccinated or unvaccinated. 
It is too unsafe to be allowing concerts to take place without being able to ensure everyone's safety and having everyone cooperate. 
Leave a Comment
About the Contributor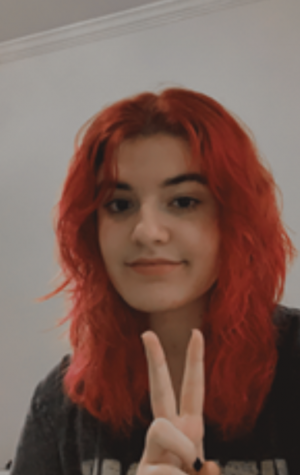 Mojdeh Zare, Staff Writer
Hi my name is Mojdeh Zare, I was born in Austin but raised in Houston, Texas. I am a junior and it is my second year in Lamar Life. Last year I was a staff...