It's a match! Two seniors receive full-ride scholarships with Questbridge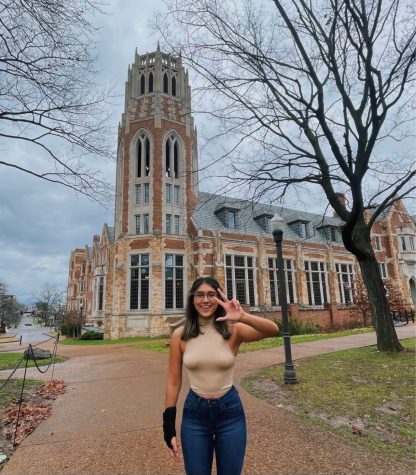 Anyone in their last year of high school dreams of getting a full-ride scholarship to their favorite school, and for many, it remains nothing more than that – a dream. For seniors Jennifer Villanueva and Marcela Rodriguez, that dream became reality as they were given a full ride to Vanderbilt University and Notre Dame, respectively.
Located in Nashville, Tennessee, Vanderbilt is a highly selective school, with a 12% acceptance rate and ranked within the top 20 schools across the nation. University of Notre Dame, located in Indiana, is equally as competitive, with a 19% acceptance rate and also ranked within the top 20 schools across the nation.
"I had been looking at applying to Vanderbilt since the summer," Villanueva said. "I fell in love with the school early on when researching colleges, so it quickly became my top choice."
In order to help with the financial burden of attending university, Villanueva and Rodriguez turned toward Questbridge, a nation-wide nonprofit organization aimed at supporting aspiring high school students with scholarships for any one of its 45 partner schools, including Vanderbilt.
"When I was a junior, I was urged to apply to Questbridge's junior program by a senior on my swim team," Villanueva said. "I did not get accepted, but my application transferred over to the match program."
Through the program, Villanueva and Rodriguez were required to write and complete numerous, challenging essays that prompted deep reflection and organized planning. 
"I learned a lot about myself through the necessary self reflection of a thorough application process," Rodriguez said. "I was able to step back and I recognized some of my own strengths and positive experiences that I had not previously thought much about."
Though difficult and arduous, their hard work paid off, as both students were soon given their well-deserved 
scholarships.
"I had been super anxious the few previous days so I had stayed home and opened the results alone," Villanueva said. "I was mostly in disbelief above anything else. Of course, it is exciting, but it still hasn't really settled in."
For Rodriguez, her acceptances were quickly realized.
"I cried for a very long time and was so happy to have the amazing opportunity," Rodriquez said. "A lot of weight was immediately lifted off my shoulders as the college application was finished and I didn't have to worry about all the usual expenses."
Their futures now clear and decided, Villanueva and Rodgriquez no longer have to deal with the universally dreaded experience of waiting for admission results, nor do they have to carry with them the crippling burden of future college debt. Instead, they have time to reflect and offer advice to aspiring juniors and seniors currently dealing with what they have already been through, or who are perhaps looking at applying for similar scholarships.
"My main piece of advice to people who want to apply to the match program is to create strong essays that reflect who you are and what your life is like," Villanueva said. "And definitely read your essays over and send them to a friend or visit the college corner for peer editing and advice."
Rodriguez also recommends starting the application process early.
"My main advice is to apply to the College Prep Scholars as a junior and start working on some of the application process around that same time," Rodriguez said.
Leave a Comment
About the Contributor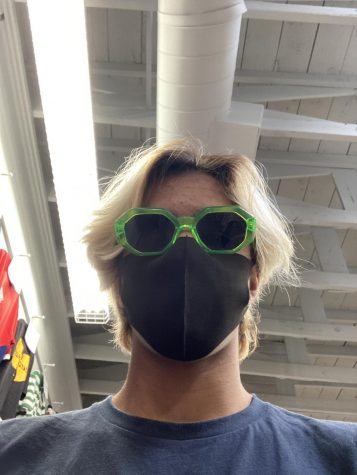 Mikal Nazarani, Copy Editor
My name is Mikal Nazarani, and this is my second and final year at Lamar high school. I was born in Houston but spent half of my life living in Canada....