Houston Livestock Show and Rodeo returns after two years
It's Rodeo season! After two years, the Houston Livestock Show and Rodeo is finally opening up again. The last rodeo in Houston was in March 2020 and got shut down early because of Covid. Many people are very excited to be able to experience the rodeo again, or for the first time. This has been a long awaited event for many Texans. 
One of the most popular aspects of the rodeo is the carnival and has been missed by many students. 
"I am finally going to the rodeo again and I'm mostly excited for the carnival rides and just getting to enjoy the rodeo experience," sophomore Danica Oporto said.
Covid is still a concern for some people, as there will be large crowds of people being held together. 
"People probably will get infected there but I think it'll be okay since everything is primarily outside, like the carnival stuff," sophomore Kara Jackson said. "I do think they should keep the carnival rides clean and sanitary by wiping them down."
Another one of the popular concerns among people is the crowding. With Covid delaying the rodeo for two years, many are eager to return and could cause large crowds. 
"I think many people were waiting for the rodeo to be back and are excited to go," sophomore Raye Lewis said, "And I think there are a bunch of people that have never been that might want to go for the first time, and I see crowding being an issue for sure."
Although some students worry about crowding, others might not see it as an issue.
"Usually when I went in the past it wasn't that crowded and it was spread out," Oporto said, "So I don't think crowding will be that much of a problem."
A big debate between students is the perfect time to attend the rodeo.
"I like going in an hour before sunset and then staying when it's night time," Lewis said. "The sunset is so pretty to watch."
Other students think the best time to arrive is in the morning.
"I would go there in the morning and stay all day so you can get your money and tickets worth," Jackson said. 
Dressing up for the rodeo is common and people especially love to dress in western fashion.
"I would wear cowboy boots, jeans, and maybe a cowboy hat," Oporto said.
When dressing up, students also have to be mindful of the Texas heat.
"I would wear something that's easy to walk in and something to beat the Texas heat," Lewis said.
While some students go full out, others like to keep comfortable while still having style.
"I would wear something that's kind of loose and comfortable but cute," Jackson said, "especially because it's Houston and it gets hot, and you'll be walking a lot."
The rodeo is an event that brings many people together and enables you to have fun with your friends and family.
"I usually go to the rodeo every year that I can go, multiple times. I always have a lot of fun there and enjoy my time with my friends and family," Lewis said. 
Leave a Comment
About the Contributor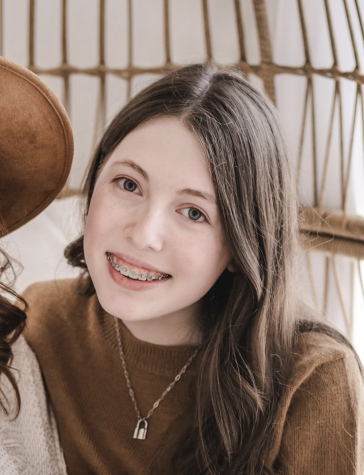 Elise Barnette, Staff Writer
Elise Barnette is a sophomore at Lamar High School and this is her first year in Lamar Life. She's mainly interested in photography, social media, and...