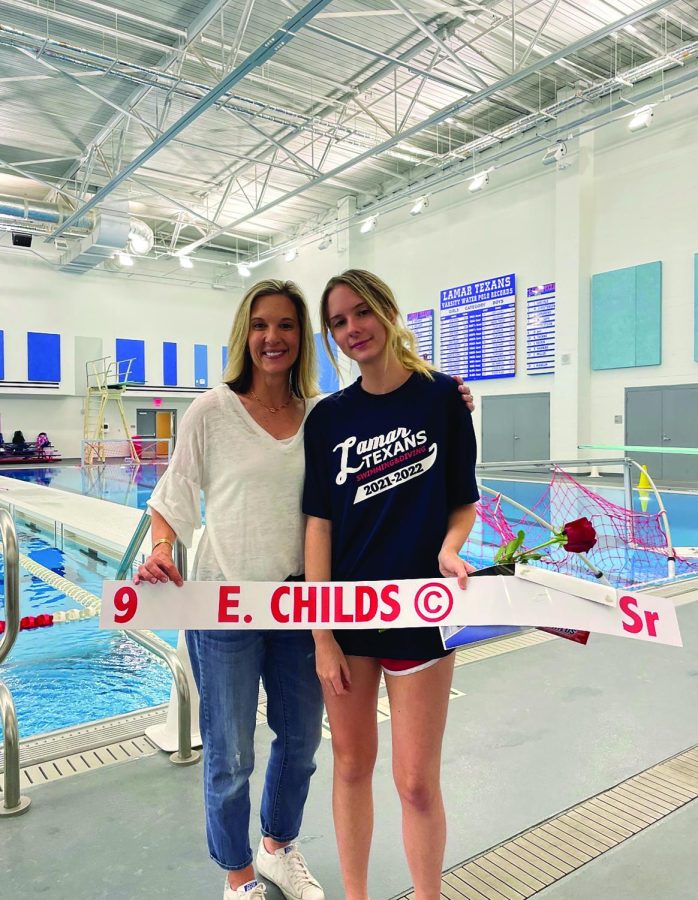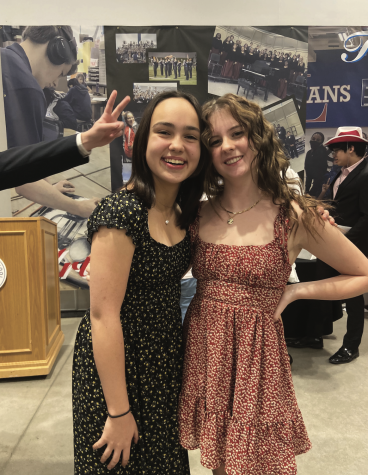 Seniors Emma and Elizabeth Childs, water polo captains of the 2021-2022 school year, with Emma wearing number nine and Elizabeth wearing number 14. With the women's season ending on Monday, Apr 18. The closer it becomes to saying goodbye to these ladies.
  "I hope we can find someone to take their place," sophomore Yaritzi Rivera said. "They are big role models on our team and it'll be hard not having them."
  Although the season didn't end how they wanted it, the goal was always to improve and get more people to join.
  "I just wanted to see improvement," Emma said. "I don't really care if we won or lost, I just want to see people enjoy what I enjoy."
  One of the tournaments the team competed in was the Ben Garcia Purple Monkey Tournament, which was held in the beginning of April. Through this, Emma received the Purple Monkey scholarship, which is only awarded to a few people. 
  "It felt good," Emma said. "It just helped validate, like I did deserve some of the titles I've gotten in the past, it helped me understand that I do stand out which I never really see in myself."
  Emma will be attending the University of Miami in the fall and Elizabeth will be attending Georgia Tech.
  "I'm super happy that I got in," Elizabeth said. "I got deferred from the first round and then I got accepted and I'm super happy that I got in. It was super difficult and I had to keep my grades up. Now I have to keep keeping my grades up because I have to submit my final transcript but I'm proud that I got in."
  Both schools do not have official water polo teams, leaving the Childs' unsure of whether or not they will continue their journey with the sport. 
  "They are young so I want them to have fun," Rivera said. "If they choose to play water polo, you know, do that but if they find something else that makes them happy I don't want them to feel bad that they're letting water polo go."
  As graduation approaches, the captains have some advice for the team they are leaving behind. 
  "Don't take it as seriously," Emma said. "You want people to continue playing, so you want to make it fun and you want to encourage people to keep playing water polo."
  "We're all going to do stupid stuff in the game- that's just a given," Elizabeth said. "Don't beat yourself up, keep going. It's not the end of the world if you mess up."