Angeli sculpts his way to State
Sophomore Gustavo Angeli recently competed at the State Visual Scholastic Competition, where he not only competed but received the gold seal and a scholarship.
Being a part of the 10% of students to make it to State is an accomplishment in itself. However, being a part of the 150 out of 31,000 entries to receive the gold seal, and being one of 30 people to receive the scholarship, is beyond impressive.
"I mean going to State was kind of surprising," Angeli said. "I just didn't expect it since it's very prestigious and there are many good artworks."
Many mediums, both 2D and 3D, are used throughout these competitions, including charcoal, graphite, oil paints, ceramics, paper, wood, wires etc. Angeli went with a wood sculpture for his piece.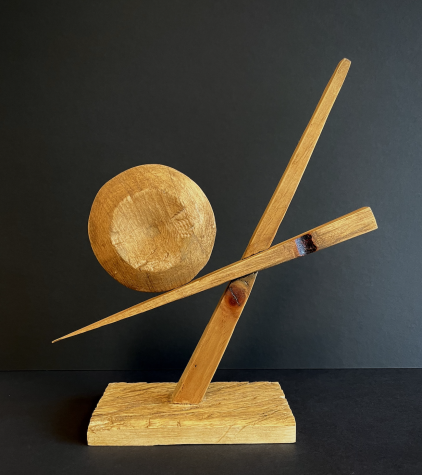 "It was basically a minimal style of wood," Angeli said. "A wood sculpture that represents unity and balance. It's called Architectural Abstraction, as I couldn't find a name at the time so I just left it like that."
Just like any competition nothing could've been possible without the time and dedication spent towards the artworks.
"I felt like I put a lot of effort into this," Angeli said. "In comparison to other people's artwork, I felt like mine was pale, that's just my opinion."
With this being an art competition, there's a process that an artist must go through in order to compete.
"Well, of course you submit your work," Angeli said. "You take a couple of pictures of it. Answer some questions.Then you make it and then it goes off to Regionals and then it goes on to State."
Angeli, who did not expect to win, just wanted to see how his piece would compare to others.
"My personal goal I guess was to see if this type of piece had potential in comparison to others," Angeli said. "Maybe I could win something or whatever. See if I might actually make it to State and it did."
Luckily, being a sophomore, this isn't the end of the road for Angeli. For the next two years, his only hopes are to improve.
"I want to do something different," Angeli said. "I could maybe even use the same medium, or maybe advance on the technique."
State isn't an easy destination and sometimes it takes thinking outside of the ordinary to make it. 
"Do something really different," Angeli said. "Do something weird, take time on it. It's always great to be different."
Leave a Comment
About the Contributor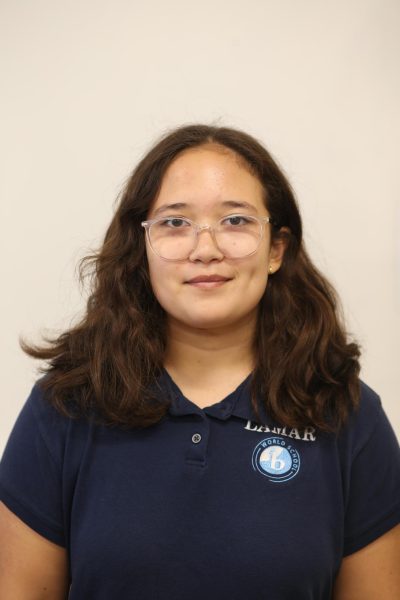 Aleisha Paulick, Writer
Senior Aleisha Paulick is in her third and last year as a Staff Writer for Lamar...