Robotics takes on the World
After an eventful year filled with rigorous competitions, the robotics team is sad to announce the end of their season. The team went to the VEX World Championship in Dallas, Texas on May 6 and, though they did not secure a trophy, they did not come back empty-handed either.  
     Although the team of six enthusiastic members dreamed of placing higher, the trip still presented an unexpected award. Earlier in the year, the robotics and engineering teacher, David Cemer, encouraged a few students to write an essay about the founder of DiscoBots, Andrew "Andy" Lynch, to nominate him for the Hall of Fame. The nomination helped secure not only a victory for Lynch but also a victory for the team. 
     "Andrew Lynch, the founder, started the Lamar team out of a physics lab," Cemer said. "This later went on to be the DiscoBots organization, which is now a worldwide organization."
     Even though the team did not bring back a trophy for the school, they played an instrumental role in guaranteeing Lynch a spot in the Hall of Fame.
     "It was appropriate for him to get into the Hall of Fame," Cemer said. "There are so many DiscoBots teams all around the world and we don't even know how to keep track of them."
     According to Cemer, the VEX World Championship brought together over 820 teams, which are split into divisions based on geographical location.
     "There were 10 divisions," Cemer said. "Our division was mostly in North America, Mexico, Canada and Puerto Rico."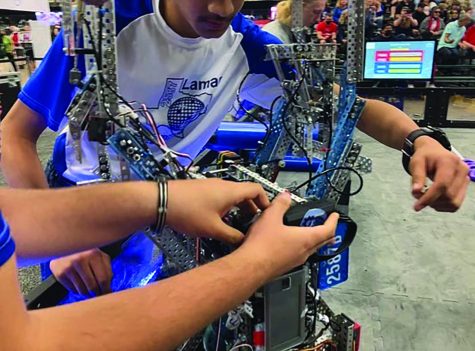 The VEX World Championship, an elite tournament of intelligent individuals and astonishing teams, forced a taxing situation. After a lot of discussion, the team agreed to build a completely new robot just weeks before the championship.
     "We tried to kind of build a robot after state," freshman Ellery McDaniel said. "Most people don't but Soumil Goyal actually decided that we wanted to build one even though there was so little time."
     Senior Isaac Harris said that, in the future, the team needs to consider a  different path to avoid stressing over a last minute robot.
     "We were kind of rushed," Harris said. "We had seven weeks to build a new robot."
     Everyone on the team agrees that competing at the world championship level provided an incredible experience. 
     "It was really fun," Harris said. "The tournament was such a great experience."
     McDaniel loved watching the team grow throughout the year. Despite a lot of new members, the team still managed to qualify for the world championship.
     "Our first tournament we were really bad," McDaniel said. "We had several matches where we did not move on the field. Since then I think we've developed a couple of really good robots."
     For the team members, McDaniel in particular, robotics goes beyond just an average extracurricular activity.
     "Robotics is more than a competition," McDaniel said. "It's an experience."
Leave a Comment
About the Contributor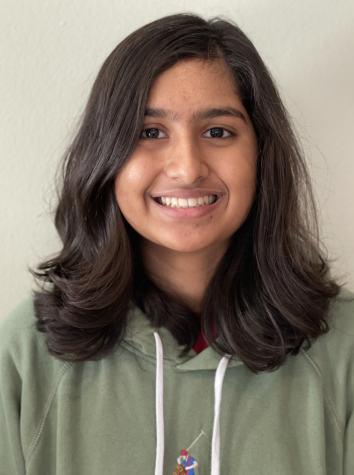 Mischa Wijesekera, Staff Writer
Freshman Mischa Wijesekera is in her first year as a Staff Writer for Lamar Life. Mischa enjoys journalism because it gives her the opportunity to share...