Kayla Pearl crowned State Champion in UIL Academics
Sophomore Kayla Pearl recently competed in the State UIL competition for News Writing, winning first place and earning the title of State Champion.
"I was honestly really surprised," Pearl said. "I was feeling really rushed, so after I had written I wasn't feeling too confident about what I wrote."
Pearl had no idea she would be making it this far when she first competed at Districts.
"I only competed in one category, so when I first competed at Districts I chose News on a whim," Pearl said. "I placed third at Districts and then placed second at Regionals but I still didn't expect to come first at State based on how I did at Regionals or Districts."
Pearl finished the contest with two minutes left to spare and had no idea the story she considered "mediocre" would bring her to success. 
"I literally jumped up and down," said journalism teacher Kadee Harper, who traveled with her to Austin for the competition. "I saw she was first place and probably squealed- I was ecstatic."
Harper said that Pearl and her family stayed back while she went to see the results. Once Harper talked to the judges and saw what Pearl placed, she immediately called her parents to tell them to go to the award ceremony. 
"I told her mom I wasn't going to tell her what she placed but I told her she did," Harper said. "They had no idea she had won first place and so I kind of had to sit with it for like an hour or two."
Pearl was supposed to attend the competition with other students who had made it to State with her but they were unable to attend due to conflicts.
"There were a lot of people with teammates there and I was the only one representing Lamar," Pearl said. "It made me feel very intimidated but once I got into the room, I was fine."
Pearl didn't do anything drastic to prepare for this competition either. She used all the knowledge she had of journalism and how to properly write a story in AP format along with her experience of other UIL competitions to lead her in this contest. 
"I think the whole year has prepared me for State because you know, I write every week for Lamar Life," Pearl said. 
Harper agrees with this statement while also crediting the editors of the Lamar Life magazine for the success of the UIL competitors. 
"I put a lot of credit to them because they really teach each other more than I teach," Harper said. "They have done the bulk of the work and have prepared the other students for what they should expect."
Harper had been confident in Pearl's abilities since the start. She said that Pearl had written for Buzz Magazine, a magazine that focuses on the community, before joining Lamar Life and that she was excited to have a true writer join the program. 
"I am always more confident than any of the students," Harper said. "They come out of every contest and they say something along the lines of 'I did horrible' and to me that translates to they did well."
Pearl is an amazing writer who continues to improve day by day. She is going to be editor-in-chief next year for Lamar Life Magazine and Harper is excited to see the new creative, structural changes that will be made. 
"I'm really excited to see where Kayla takes Lamar Life next year," Harper said. "I think that this accolade of being a State Champion in news writing is even further proof, if there was ever any needed, that she deserves the title of Editor-in-Chief and that she's really going to make something of this program moving forward."
Leave a Comment
About the Contributor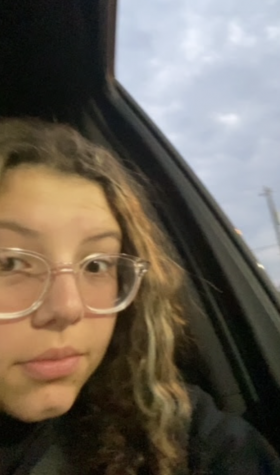 Brooklyn Slie, Staff Writer
My name is Brooklyn Slie and I'm a sophomore here at Lamar. I'm really focused on photography, graphic design, and some writing for Lamar Life. I'm...