Baseball Season
There are many benefits to playing baseball, or any other sport. You learn to handle pressure, how to work well with others, communication, problem solving, etc. You create stronger bonds with your teammates throughout the season and more. Playing sports gives you opportunities that can lead you to have a successful future.
"Being on the team has taught me that sometimes you aren't the best player on the field that day, but if you play for your teammates, they will pick you up and get you to the finish line", senior Jacob Goins said.
The baseball team here at Lamar have been working really hard from the beginning of the season to now. They have been putting in full effort during practice and out in the fields, to make this season a good one. Every single teammate has shown their commitment to the game by going as hard as they can out on the field, either during games or practices. They all set goals for themselves and have been doing everything they can to accomplish those goals.  
"When I started playing baseball at Lamar, my first goal was to make varsity; I completed that my junior year by working hard and getting in extra work after practice," Goins said. "Ever since, I've wanted to help bring my team deep into playoffs, the ultimate goal being winning state," he added. 
With a current record of 27-5, our baseball team is on their way to make a strong run in the playoffs. After winning against Westside, the team was tied at the top with Bellaire and were given the opportunity to break the tie on April 30th. With their hard work and determination, the team was able to beat Bellair and are now headed to the Round 1 of the Texas 6A State Playoffs. 
"I am feeling very excited for the playoffs. Our team has worked really hard to get to where we are and we are ready to handle business," varsity player Joshua Endo said. 
The team was able to go this far into the season with the help of their amazing coaches. Everyday, they've helped their players with what they need to work on, and or improve out on the field. All of the coaches have taught these young players important lessons that'll help them as they move forward in life and as they continue their baseball journey.  
"They motivate the team and propel us forward to accomplish great things. They have helped me become a better ball player, and a better person, and I'm thankful that I've had them throughout high school," Goins said. 
Leave a Comment
About the Contributor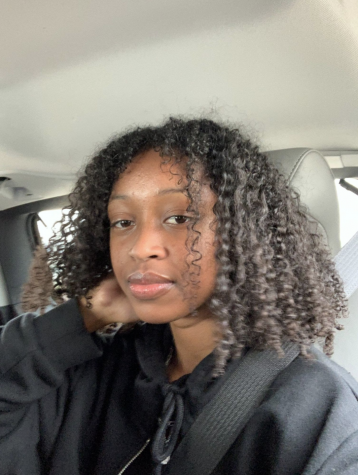 Elizabeth Kortum, Staff Writer
Elizabeth Kortum grew up in Ethiopia before coming to the U.S at the age of six. Once she graduated elementary school, she went off to Pershing Middle...