The Great Debater
Thomas "Greg" Mayo started his career at a wedding, not in a classroom. A published photographer, Mayo recalls taking pictures of weddings decades before he entered a classroom as a teacher. Mayo retires at the end of the school year and plans to pick up his camera once again.
Mayo announced his retirement a few months ago. To fill the countless hours of retirement, he plans to spend more time with his family and put his old camera to good use. Retiring from a fulfilling career is a tough and daunting decision but Mayo made it and is looking forward to a new chapter and adventure for the next phase in his life.  
"I was a communications and photography major at Sam Houston State," Mayo said. "I've done other things in my career but I felt like I wanted to do something that was meaningful."
While Mayo searched for a meaningful career, his love for debate presented the ideal opportunity to become a teacher.
"I was on the debate team at Sam Houston and I've always enjoyed debate," Mayo said.
For Mayo, the greatest takeaway from his career is seeing students become successful. Mayo still keeps in touch with many of his former students and enjoys hearing about how they have progressed in debate and life in general.
"I enjoy watching my students be successful at the state level and national level," Mayo said.
Although it's hard to pick a favorite experience of helping a student over an exhilarating 27 year-long teaching career, Mayo still vividly remembers many of his experiences. In one of these times, he recalls witnessing a once shy student transform into a debate star.
"I've had so many positive experiences," Mayo said. "One time I had a freshman and she was really shy. I talked her into just trying to debate one time and she fought me all the way. I managed to convince her to just try it and she ended up winning second place."
Unfortunately, hours of teaching in a classroom on top of attending taxing debate tournaments with students consume the entire weekend and don't leave much time for family and friends. Mayo understood this when becoming a debate teacher but he hopes to make up for lost time in the years to come.
"In addition to playing with my dog, I enjoy traveling to East Texas to visit my dad and do some fishing," Mayo said. "I enjoy being with my family and during the debate season, that's something that doesn't happen too often."
As Mayo retires, he is exhilarated to leave behind an extraordinary legacy and positive impact on the debate team. 
"We've had a lot of success," Mayo said. "I had a couple make it to UIL state and then we had three outstanding individuals go to the Texas Forensic Association state meet. There are four that are going to the National Speech and Debate Association (NSDA) national tournament in June."
Backing away from a memorable life as a teacher may seem impossible. But, a change in circumstances – whether expected or unexpected – makes impossible decisions possible.
"The thought of retiring is a huge decision," Mayo said. "But, I feel like this is a good decision that I made based upon my family."
Leave a Comment
About the Contributor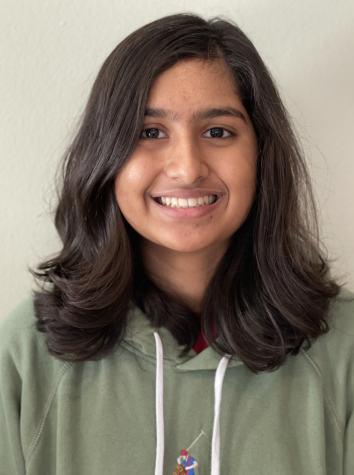 Mischa Wijesekera, Staff Writer
Freshman Mischa Wijesekera is in her first year as a Staff Writer for Lamar Life. Mischa enjoys journalism because it gives her the opportunity to share...