Martinez continues his long-lasting legacy as cross country coach
Cross country coach Jerry Martinez has been working at Lamar since 1986 and isn't slowing down.
Martinez, who has been at Lamar for 36 years, came here with around 18 years of coaching experience under his belt.
"I coached at St. Annes," Martinez said. "Then I went to St. Michaels and coached there, then I went to Strake Jesuit in 1967, maybe 1968 and I was there for about 13 years, then I went to Houston Baptist University for four (years), then I came over here to coach with Coach Nolen."
Martinez has been here for a whopping 18 years and some coaches, such as Jerry Van Dusen, have been with him since he started.
"I've known him for 18 years," said Van Dusen. "The whole time he's been at Lamar."
Throughout Martinez's 18 years, people say that he has barely changed, keeping his same work ethic and love of coaching.
"The thing that sticks out the most about him is his work ethic and how serious he is about his craft," said football coach Chad Scholz, who has worked with Martinez for a while now. "It's evident by the amount of kids that still come to visit him. He's very well liked and very well respected."
His coaching is something former athletes never forget, with many remebering his advice long after graduating.
"He called me trash," class of 2018 alumni Eli Rosen said. "It was the most motivating thing I've ever heard in my life."
From the outside, some may see that form of coaching as outright rude but the athletes appreciate it and how it helps them during and after their high school careers.
"He pushed me to become the best version of myself I could possible be," Rosen added. 
"
He pushed me to become the best version of myself I could possibly be."
— Eli Rosen
Martinez makes an impact on the people that he's worked with and coached, with some staying in contact with him long after they've ran their last races on the track.
"I have a lot of guys that I coached at the very beginning," said Martinez. "The very first cross country team I ever had- I'm still in contact with about three or four of those guys."
Some of these former athletes even get to see Martinez coach from a parent's perspective.
"I really enjoy that part of my work- seeing all of those guys with their families," said Martinez. "I even have had the opportunity to coach some of their children."
His ability to make such strong connections with the athletes that have the opportunity to be coached by him is part of what makes him someone that others want to learn from.
"Every coach who is starting out should spend six months with Coach Martinez," said Van Dusen. "You'll learn so much. You'll laugh and you'll learn what it's like to be a coach and everything that comes with it."
The coaches all have a special bond that comes from learning so much from one another and it's those bonds that make working here so special for Martinez.
"My favorite memories at Lamar are working with the people that I've worked with," said Martinez.
Martinez is still planning on making more memories here as head coach for the boys cross country team, with no intentions on retiring anytime soon.
"As long as I am able to offer something or enjoy what I do and as long as I know that I'm connecting with my athletes- I mean that's as roundabout an answer as I can give," said Martinez with a smile.
In the end, there are a few things that Martinez wants in the event that he does retire.
"The only thing that I would like for people to remember about me would be that coach came every day; you could always depend on him being here," said Martinez. "And he always worked diligently at what he was trying to be successful at."
View Comments (3)
About the Contributor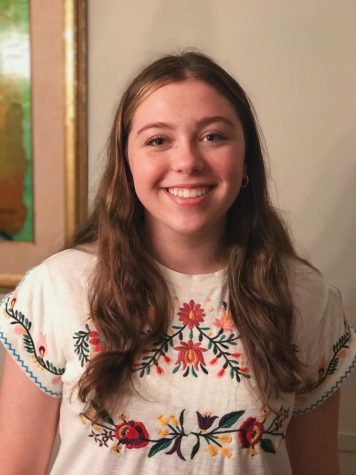 Kathryn Stone, Assistant Editor
Senior Kathryn Stone is in her third year on staff as assistant editor for Lamar Life. She enjoys writing opinion pieces (her Cats review is her favorite...