Sophomores present personal projects online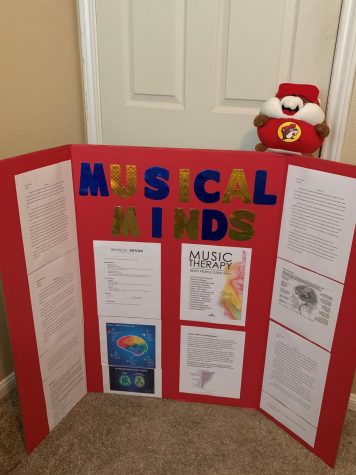 Sophomores have been working hard for months on the personal project and because of COVID-19, they will not be able to present it in person and instead will have to present online.
Every year, sophomores work very hard on the IB personal project and present the project to a lot of people but this year, they will be presenting on Microsoft Teams. Some students are happy about this change.
"I did my project on learning disabilities," sophomore Skylar Park said. "I chose this because my little sister has a learning disability and I wanted to spread awareness. I actually like that we are not presenting in person because I think presenting online is less stressful since I will be at home in a more comfortable environment than having to present at school which would be very stressful."
Sophomore Gavin Gonzalez has been working on his project for almost seven months. For students who wanted to present in person, this change is very disappointing to them.
"My personal project is how music affects and helps mental health," Gonzalez said. "I would much rather have an in-person presentation for my project because I think it would be better for communication and showing parts of my project. I cannot really do anything about it right now because of the current state of our community but I would like to have the presentation in person because if I am going to work hard on a project I want to be able to present in person."
Each student will present in front of a couple students, a teacher and an administrator, instead of the whole school, which some feel can defeat the purpose of spreading awareness of some issues.
"The goal of my project was aiding Nigeria and brining humanitarian relief to an area that needs it badly," sophomore Chukwubuikem Madu said. "I went to Nigeria and built a well for a community that needed it. I do not like presenting online since I will not get a large audience like I would if we presented in person. When presenting online, only a few people see it but I want my project to make a bigger impact so other people will also learn to give back to areas that need help. I would like the others to feel the emotion and work I put into my project."
Leave a Comment