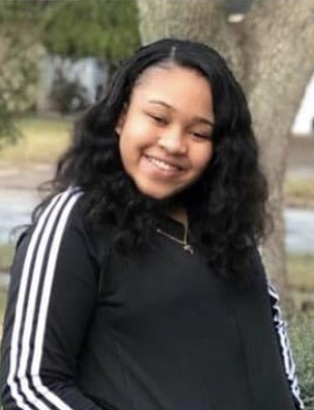 Hometown
Kamira is from Missouri City, Texas.
Graduating Class 
Kamira is a part of the graduating class of 2023.
What I Do
Lamar Life Staff
What excites me about Lamar Life
Kamira is most excited about producing writings, taking photos for certain events, and being able to cover events that occur in her community/everyday life. She was apart of Yellowstone College Prep's Newsletter and Lamar Life will give her the opportunity to build on what she learned.
 Interesting Fact
Kamira owns her own business called DiorGalore. She has been in business since early August of 2019.
Most Important Life Lesson Learned
Your first impression may be your last impression so make the first impression count.
 Favorite Movie 
Coraline
 Favorite Book
"The Skin I'm In" by Sharon G. Flake
What I Like About Working for Lamar Life
Kamira looks forward to learning how to make her writing better and get in depth with photography.
Kamira Johnson, Staff Writer