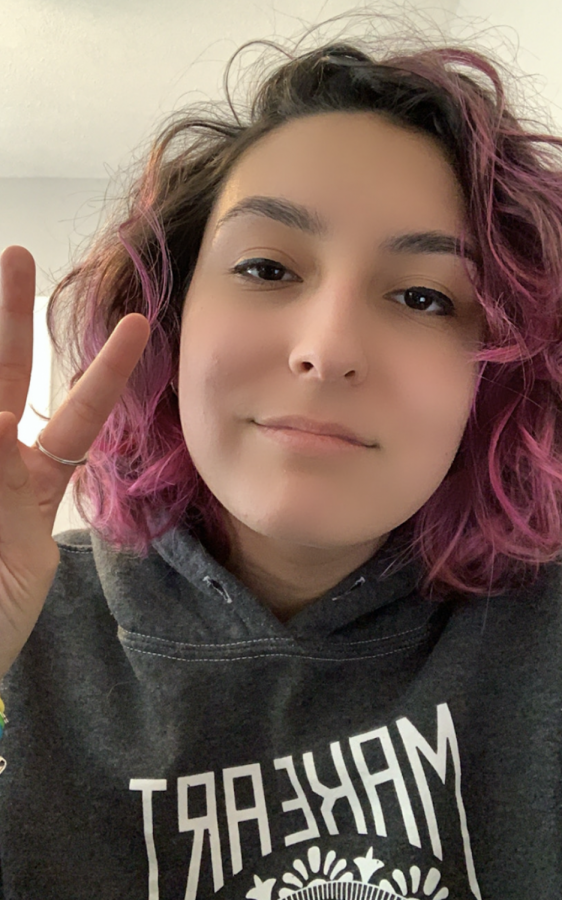 Hometown
Mace was born in Houston and raised in the city of Sugarland for most of their life before moving back to Houston.
Graduating Class
Mace is a part of the graduating class of 2022
What I Do
Mace is a graphic design artist, making logos and advertisements for Lamar Life.
What excites me about Lamar Life
Lamar Life can open a lot of doors to Mace and their desire to be a graphic design artist and illustrator.
Interesting Fact
One of Mace's favorite shows is The Dark Crystal, Age of Resistance. They love the storytelling and the puppet designs, but one of their favorite parts of the show is the music.
Most Important Life Lesson Learned
The most important thing Mace has learned throughout their life is that you are not responsible for others' emotions, nor should you take their problems as your own.
Favorite Movie
Mace's favorite movie is Spiderman: Into the Spider-verse. They love it due to the amazing storytelling, soundtrack, animation, and moral of the story.
Favorite Book
One of Mace's favorite books is called "Princess." It's about the life of an Arabic princess and the troubles she goes through. Mace also loves the book "The Outsiders." While they cannot really relate to the book, they greatly enjoyed the story itself.
What I Like About Working for Lamar Life
Mace looks forward to learning how the news media works and making logos for the Lamar life newspaper.
Mace Klein, Graphic Designer
Oct 22, 2020

Online learning presents question of student engagement

(Media)