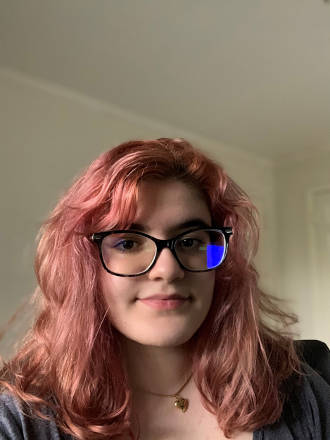 Hometown
Houston, TX, although she was born in Austin, TX and her family is from Iran. 
Graduating Class 
2023
What I Do 
Graphic designer and photographer 
What excites me about Lamar Life
What excites her most about Lamar Life is the graphic design portion.
Interesting Fact
She is fluent in 2 languages (English and Persian, mostly known as Farsi) and is learning her third (Spanish). 
Most Important Life Lesson Learned
You need to work for what you want. 
Favorite Movie 
Any movie with Kevin Hart
Favorite Book
Frozen Charlotte
What I Like About Working for Lamar Life 
She looks forward to working with her fellow staff and learning new skills and hopefully finding a new dream. 
Mojdeh Zare, Graphic Designer