Catch a Case: How Covid-19 affected those infected
For the past nine months, the Covid-19 pandemic has plagued the country, with over 13 million cases and over 265 thousand deaths in the United States alone. Many families in this community have been infected by the virus and have been heavily impacted by its effects.
For one student, catching Covid was "the worst experience of [their] life."
"I didn't think Covid was a super big deal because I'm young and healthy and therefore not likely to die but having it was terrible and that was my fault for not taking it seriously," said the student, who wished to remain anonymous. "I regret not being more careful and I've learned from my mistakes."
Despite Covid's low death rate, this student cautions others against treating Covid lightly.
"People think that it's not that bad because the death rate is so low, especially for young people, but everyone forgets about the symptoms," the anonymous student said. "My chest and lungs hurt for weeks and my body was in so much pain. It was the worst. Also, my uncle who is a doctor keeps telling my mom that I might have permanent lung scarring from Covid which is really scary."
"
My chest and lungs hurt for weeks and my body was in so much pain. It was the worst."
— Anonymous
While some felt the impacts of Covid directly, many others dealt with their relatives catching the virus.
"My mom started to feel very ill and was not eating. We thought maybe it was a cold but she started spiking a fever," said dance teacher Andy Ayala, whose mother was infected with Covid. "When she told us that she was not breathing well, we decided to take her to the hospital. After about 2 days of monitoring her, she tested positive and spent the next 14 days in the hospital because she was requiring more and more oxygen."
The aftermath of this experience caused a lot of changes in Ayala's life.
"We have to limit where we go and avoid big groups or gatherings. We have a lot of cleaning supplies at home and we have masks because we are always in fear," he said. "It was very difficult to go back to normal. My mom was released from the hospital and I was balancing work, bills and also taking care of her 24 hours of the day. She was very weak after she was released and it suddenly made me realize that I was the primary caretaker so I had to shift my life to accommodate her. But I have also learned so much about myself through this process and it has brought our family closer."
Ayala, who is grateful for his mother's eventual recovery, learned much from this ordeal.
"I think people do not realize how deadly this virus is. I have seen my mom go from being one person to having to learn how to walk slowly again because she spent 14 days on a bed with oxygen. It is a different experience mentally and also emotionally. I am very glad and happy that she had some of the best doctors and I am very blessed to still have her with me."
View Comments (2)
About the Contributors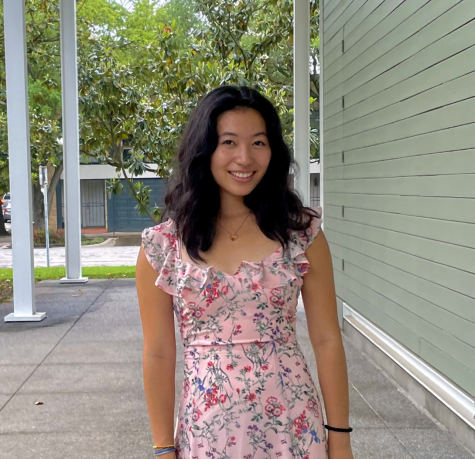 Lauren Koong, Editor-In-Chief
Senior Lauren Koong is in her fourth and final year as Editor-in-Chief of Lamar Life. As a journalist, she is excited to use writing to impact her community....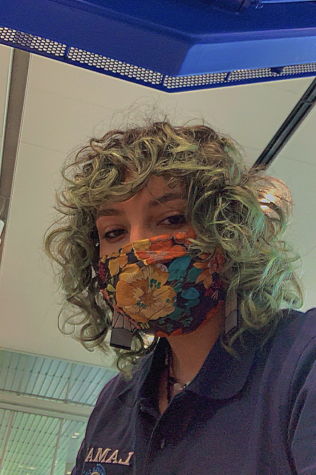 Mace Klein, Graphic Designer
Hometown- Sugarland TX

Class of 2022!

 Mace is doing their second year in graphics for lamar life, providing various graphics, covers, and ideas...