Covid brings changes to college applications
Fall may be synonymous with sweater season, pumpkin spice season, and spooky season, but for seniors, it means college application season. Tackling college applications has proven to be no easy task for 12th graders, as the application process has undergone changes in response to COVID. From the shift to more holistic, test-optional reviews to the rise of virtual campus visits, the changes posed by the unusual year have been met with mixed attitudes by prospective college freshmen.
A major change in the traditional application process this year is the new test-optional policy adopted by most institutions. Students have been spared from the standardized testing pressure, as submitting SAT and ACT scores is no longer mandatory. Senior Julia Rose feels that that schools going test optional is a step in the right direction.
"I think standardized only really covers one aspect of human intelligence. We have so many more outlets, such as creative intelligence and emotional intelligence," Rose said. "I really hope that this test-optional thing will stay after Corona so colleges can focus on the more important aspects of students."
According to senior Lauren Barrow, test-optional applications could help focus on applicants' other qualities and combat inequalities caused by standardized testing.
"A lot of students who are impoverished or don't have the ability to attend prep sessions are at a disadvantage from students who are able to afford tutors, prep lessons, or anything in that regard," Barrow said.  "I think test-optional policies are really going to help level the playing field for students to get into more selective colleges."
However, the stress from standardized testing may be replaced by new factors.
"The circumstances of not knowing whether we'll be going to college in person in the fall, whether to risk taking standardized tests, or whether to value in-person education for our senior year over online school has made this process stressful in a different way," Barrow said.
Rose has experienced both the pros and the cons of tackling college apps from home.
"Now I have the flexibility to work on college applications at lunch and at my own pace. On the other hand, I think school provides some needed pressure; at home you can just slack off and watch TV or your phone," she said.
Regardless of the pandemic-related changes, applications remain very much the same in terms of essay writing and self-reflection.
"College applications, COVID or not, are difficult because they force you to do some reflecting and introspection," Rose said. "You have to really look deep inside yourself to see what a college would benefit from having you there."
Luckily for seniors, the application process is equipped for the digital age. The process is facilitated by online resources such as Naviance and the Common Application.
"I definitely think Naviance has been the most helpful resource," Barrow said. "Being able to submit transcripts and recommendations and check up on my GPA and ranking all in one website has been very useful."
College counselor Maggie Trendell has also been a key resource for students trying to manage college applications from home.
"Ms. Trendell, our school's college advisor, has been a huge help to me. She always has a ton of information about scholarships, online college visits, and Naviance that she gets across in a timely manner," Rose said.
Despite the mixed views on COVID era college applications, one thing is for sure: the entire process has been anything but normal. Barrow says if she could describe her application experience in one word, she would say unique.
"Having the option of virtual tours, not being able to visit campuses in person, limited participation in extracurricular activities, and not having any of the personal experiences I thought I would have with my senior teachers who are writing recommendations for me has definitely made the process unique in a way," Barrow said.  "I don't think any other generation of students has experienced anything like this."
Leave a Comment
About the Contributors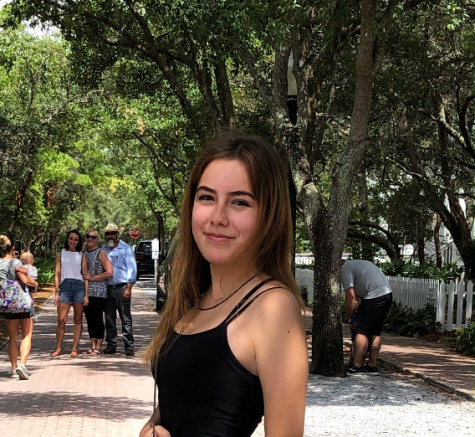 Sofia Puccini, Staff Writer
Sofia Puccini was born and raised in Houston, Texas. She is a senior and has been part of the journalism program at Lamar for 3 years. She has past experience...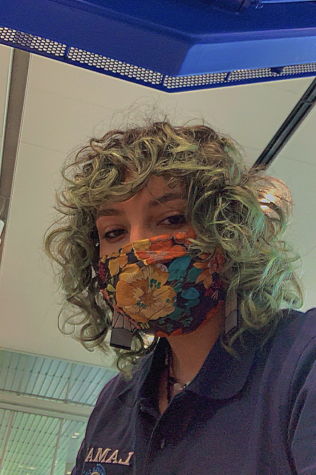 Mace Klein, Graphic Designer
Hometown- Sugarland TX

Class of 2022!

 Mace is doing their second year in graphics for lamar life, providing various graphics, covers, and ideas...