Football defeats Memorial in playoff game
After a surprising loss against the Heights Bulldogs by one point in overtime, L block took a commanding victory against the Memorial Mustangs with several players back in the game from injuries. 
Safety Jayden Cooper explained how he thought the game was going to go.
"I think that the game is going to go well, we prepared all week and we have been practicing and bonding together," Cooper said.  "I feel like we are ready to go play. Now that we have all the starters back, I think that we are going to go out there and play hard and go win." 
Defensive end Santiago Gomez, who missed the Heights game with multiple fractures, padded up and played with a cast for the first playoff game. 
"This is coming from a guy who had a back injury which took me out for months," chuckled Gomez, while pointing to his cast. "This little thing, I have a strong head space and with these brothers that are so supportive. I'm ready to make an impact on the field- this is just a cast."
Defensive lineman Max Shilstone spoke on the key to success and what the team had worked on to shut down Memorial's run game.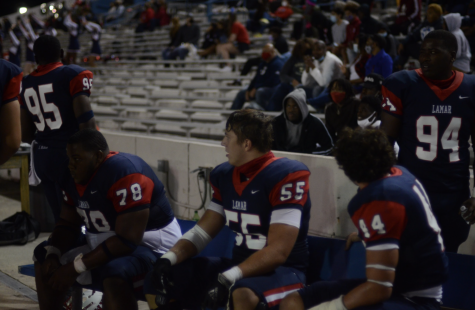 "I feel confident in our defense and offense," Shilstone said. "I wouldn't be surprised if it is a low scoring game but it is going to be a defensive battle. These guys are a run first team and they run about 80% of the time. As a defense we have been watching film and going through our plays in practice. It gives us confidence that we can read their plays. I feel great now that we are all back and healthy. It's a confidence boost to have our full starting 11 back."
Lamar beat Memorial with a final score of 39-7, advancing to play Katy on Friday in the next round of the playoffs. After the game, several players and coaches reflected on the game. 
"Honestly, we came together as a team," Gomez said. "It doesn't matter how fast we got it rolling, defense was there from the start and they never let off the gas pedal. I was very proud of who we were and how we worked together. That was Lamar football; out of any game we've played this season that right there was Lamar football."
One of the keys to stopping the Memorial run game was a strong defensive line and linebackers. Linebacker Oliver Jack saw both the good and bad about the game. 
"I think defensively we really held out," Jack added. "We all had mistakes that we need to work on for next week, but we will be ready." 
Cameron Bradley, another linebacker, was glad the team was ready to play. 
"Having all the players back helped a lot because we didn't know if we were going to have all our players and that made us a little bit worried," Bradley said. "Since we had everybody, we came out ready to play."
Head coach Philip Lindsey summed up the the injured players' contributions to the playoff game. 
"It was great having everyone back," Lindsey said. "It was good having Santiago Gomez back, Jackson White those two players were dearly missed when we played against the Heights and Jerek Smith played injured tonight he has a really bad knee he is playing on but he went ahead and played and that was great to see him out there. I'm really proud of those guys."
Leave a Comment
About the Contributor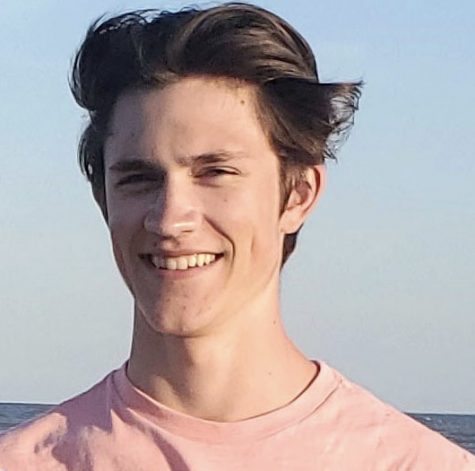 Mason Hartley, Photo Editor
Hometown

Houston, TX

Graduating Class 

2021

What I Do 

Photography Editor/Assistant Editor

What excites me about Lamar Life

I enjoy...