Quarantine sparks the start of new health journeys
Many people have considered COVID-19 a "wake-up" call for their health. With the spread of the pandemic, many came the realization of personal health and fitness. People wanted to be at their best health possible to protect and prepare their bodies incase of getting the virus. Others wanted to use their free time during quarantine to do something productive and beneficial such as working out and creating healthy eating habits.
The pandemic changed society's way of life and many people chose to channel that change into their bodys' well-being.
"It wasn't necessarily to protect my body from the pandemic but I did want to set myself up to be in the best possible shape that I could be, in the event that the pandemic did hit me," junior Sophie Maynard said.
Others were determined to not let quarantine get in the way of their ongoing health journey.
"I didn't want quarantine to stop me from working out and being active. I still worked out and started to train for my full marathon, which is in January 2021," said Jared Sarabia, a math teacher and baseball coach.
Those who had worked so hard to get to their desired health today, had to work even harder to maintain and stabilize that previous health due to COVID-19.
"I am just going to try and maintain a healthy and active lifestyle throughout the year. I think that quarantine helped spark that," junior Zoe Marosis said.
Because of quarantine, people have had to adapt to different conditions in order to keep up a regular exercise routine.
"At the beginning of quarantine my gym shut down so I would run Memorial probably a couple hours a day, and I would do nine or twelve miles because it's three miles per lap. I did that because everything was shut down, so my only choice was to go to the park," Maynard said.
To accomodate this new situation, people picked up new habits to stay healthy.
"At the beginning of quarantine, I would have a teaspoon or tablespoon of apple cider vinegar every day. A little later on the parks became restricted so then I started doing workout videos at my house," Marosis said.
Over the course of quarantine,  many personal health journeys were ignited through determination.
"I was nervous about losing what I worked so hard for, but I was able to maintain what I already had and not lose a beat," Sarabia said.
Leave a Comment
About the Contributor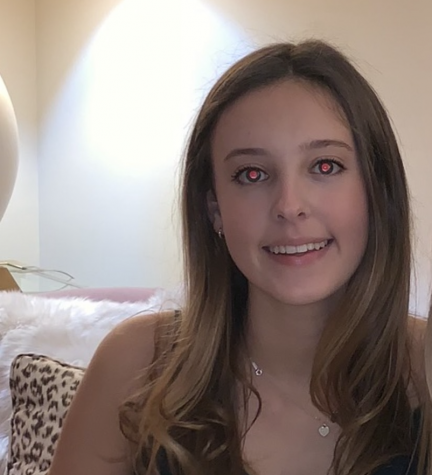 Kane Kinney, Staff Writer
Hometown

Houston, TX

Graduating Class 

2022

What I Do 

Writer, photographer

What excites me about Lamar Life

I am excited about...