That's a Wrap!
Another year, another exposé on the music everyone listened to the most.
Spotify Wrapped came out on December 1 of 2020 and continued it's streak of exposing the most people in one given day. Spotify wrapped is when Spotify releases a user's stats for the year, including top genres of music, top song of the year, top five songs of the year, top podcasts, top decade, top artist and top five artists.
"I think it's very interesting to see what exactly I listened to throughout the year because there's some things that you don't even remember listening to that much," said junior Gavin Gonzalez.
The data begins to be collected on 1 January and stops on 31 October every year so users will get an almost completely accurate list of their 'tops' for the year, minus anything they listen to in November or December.
"I like getting to see what my whole year looked like in terms of the music I listened to," said senior Massey McNinch.
One of the highlights of Spotify wrapped that gets users excited to see is the 'Top Artist', which recently added a feature to show what percentage of listeners the user falls in, such as top five percent or even top 0.01 percent.
"I was in the top 0.05 percent of listeners for The Beatles," said junior John Stone.
Users of Spotify for longer than a few years have enjoyed seeing how or if their wrapped changes over time.
"One Direction has been in my top three for the past three years," said junior Sarah Kabouni. "This year and 2017 they were my number one artist while in 2018 and 2019 they were my number two."
"Blink 182 and their song 'Remember To Forget Me' has been in my 'Top Artists' and 'Top Songs' both years that I've gotten my Spotify wrapped," said Gonzalez.
While Spotify wrapped is met with rave reviews and excitement every year, there are always a few suggestions for changes or negative opinions on the feature.
"I would like for Spotify to make it so you can see your friends' wrapped for the year," said Stone. "You can see the playlist Spotify makes if it is public but otherwise you don't know."
"It would be fun to see who I share parts of my wrapped with" said Kabouni.
One thing about Spotify's yearly recap has been met with no backlash of any kind: that is a wrap on 2020.
Leave a Comment
About the Contributor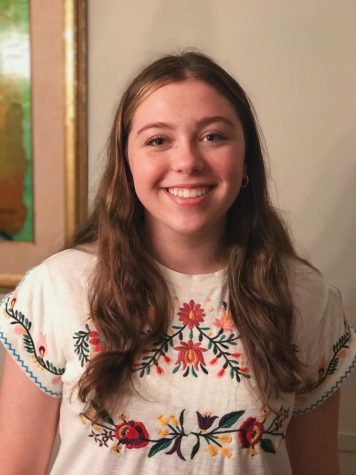 Kathryn Stone, Assistant Editor
Senior Kathryn Stone is in her third year on staff as assistant editor for Lamar Life. She enjoys writing opinion pieces (her Cats review is her favorite...