Representative Ann Johnson visits campus to learn about schools during the pandemic
Last week, Texas House representative Ann Johnson paid a visit to campus, touring the school with Principal Rita Graves.
"Representative Johnson chose to visit Lamar because she was specifically interested in how large schools were managing during the pandemic," Graves said. "I felt like her visit gave her a clear picture of the types of support schools need to be open safely. It is always promising to have our local and state representatives feel more connected to the school."
With the ongoing pandemic forcing schools all across the country to change their methods of teaching, Johnson used Lamar, the largest high school in her legislative district, to learn more about how the COVID-19 crisis would impact students.
"One of the things I'm really worried about is this moment, and if we gloss over it and don't recognize how significant this is going to be on your generation," Johnson said to students. "So how do we collect data for performance on where you guys are? If you were in our position, how do you change the process in school so students at your age don't lose a year, don't lose two years, either socially or academically? I think we need to hear from you guys, how you suffered, how you feel about this. I don't think we can miss out on this opportunity to learn. How do we fix this moment? How do we prevent it from happening again?"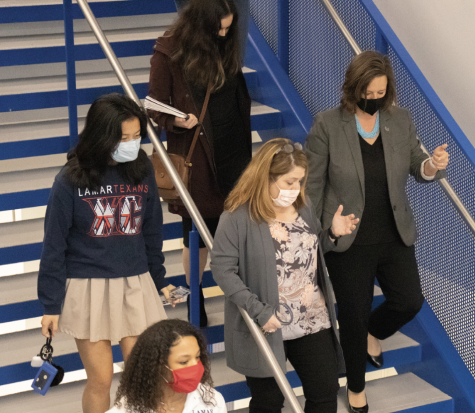 As she toured the neighborhoods and the student support services, Johnson asked many questions to gain a better understanding of the school, which not only helped her gage how schools are faring but also helped students analyze their current situation.
"(Representative Johnson) asked a lot of questions that I hadn't really thought about, which forced me to really look at how COVID-19 has impacted the mass population and our education system,"  said student body president Mackenzie Wilson, who accompanied Johnson on the tour to give a student perspective. "Her visit was extremely impactful, as I now often think about the methods in which policies are brought to discussion on the floor and how much goes into creating successful legislation. It was nice to see a state politician care about the mental health of students and how important mental health truly is."
For students looking to enter the world of politics, Johnson stressed how important it is to "get involved now."
"As your population moves into that voting block, your power becomes even greater," Johnson said. "So register and vote, at a minimum. The more you're active together and the more you make your voices heard, by calling people like me, emailing people like me, the more strength I have to say to our community and our constituency that this is important. So you can start now. Get in. Don't wait. There is always a moment to get active in politics."
Leave a Comment
About the Contributor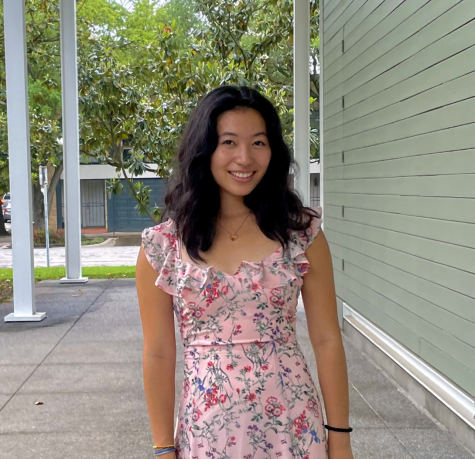 Lauren Koong, Editor-In-Chief
Senior Lauren Koong is in her fourth and final year as Editor-in-Chief of Lamar Life. As a journalist, she is excited to use writing to impact her community....