Senior Signing Day: Five seniors commit to schools for athletics
Senior signing day was last week and five dedicated student athletes were able to sign scholarships to colleges throughout the country.   
Athletic Coordinator Philip Lindsey who has coached for 17 years spoke about the signing day and college scholarships.
"I am thrilled it really is an essential part of our program to develop athletes to play in college," Lindsey said. "Of course a lot of that also has to do with doing exceptional in the classroom. I am extremely proud and thankful for the opportunities for the guys. The NCAA has a national signing day the first wednesday of February, that's just the first day you can sign. Really you can sign any day after that."
Jacoby Boykins who signed as a Preferred walk on to the University of Alabama talked about how long he had been playing football
"I have been playing football for 13 years, and I have been running track for 5 years," Boykins said. "I have signed with The University of Alabama. This means a lot to me you know, I have always dreamed about going to this college and playing football since I was 5 years old, I get to learn a lot from this college and experience great coaching at the next level, so with that being said I am very excited for what God has in store for me at the next level."
Cameron Bradley who signed with University of Texas Permian Basin spoke about the challenges he had through his time in highschool.
"I signed to University of Texas Permian Basin a Division 2 program in Midland/Odessa Texas. It means everything because I spent a good majority of my life working to his moment," Bradley said. "My biggest motivation is my sister right now and I do not think that motivation will ever fade. I also said I was going to take her with me when I got to the top and now that she is not here, I feel like she would want me to be at the top with or without her. I have not received any other scholarships. Honestly it was my only decent offer, COVID-19 messed a lot of things up with recruiting, so I was blessed to even get this offer. I am most looking forward to the journey of what it will take for me to accomplish my dreams."
Lindsey also brought up the challenges created for the athletes by Covid.
"We usually have 10-15 football players that sign scholarships right now we have four and I expect to have five or six more," Lindsey added.  "Everything has been difficult because of Covid. The NCAA has granted another year of eligibility which means there are less spots for highschool kids."
Ja'Nyah Jenkins, who signed up to run track and field for Tuskegee University, spoke about the various things that motivated her.
"Myself, my mom, and my coaches kept me motivated," Jenkins said. "I said myself because I use a scripture  before I do any of my events from the bible that motivates me, which is Philippines 4:13, this scripture is 'I can do all thing through Christ to strengthens me.' I use this scripture because it  reminds me that I have no limits. My mom motivated me because she pushes me not only academically, but athletically because she knows what I can do. My coaches motivate me because if they say I can't do something, it just pushes me even more to do what they say I could not do, and they are always telling me how great I can be and that pushes me to live up to  the standard they made for me because I do not want to let them down.
Max Shilstone, who was named HISD defensive Player of the Year, had already signed with Trinity before his senior year but remained a big part of the Texan Defense
"I made this decision back last summer when I first got offered by Trinity," Shilstone said. "Although I achieved this I still wanted to add to my legacy at Lamar by having a stellar senior season. Throughout the summer I was running, lifting weights, watching film, doing everything to better myself each day. When the season ended I was named the DPOY of our district and a member of first team all-district."
Bryant Hiskey, who signed to play golf at the University of Houston is following behind his family members.
"I chose to sign with UH due to the fact they are a great school and that my whole family has gone there," said Hiskey. "We also have a great program and have won the 2nd most NCAA national championships ever, I will also be a 4th generation to play on the Cougar golf team which I think is really cool."
Lindsey finished up his thoughts on signing day by pointing out what the scholarships are going to do for their recipients.
"I think the most rewarding part is that they have really been given an unbelievable financial gift and a scholarship that is going to save them money on going to college," Lindsey said. "Many of our players get full scholarships that give tuition, room and board, meals. It just keeps the family from having to pay for college."
Leave a Comment
About the Contributor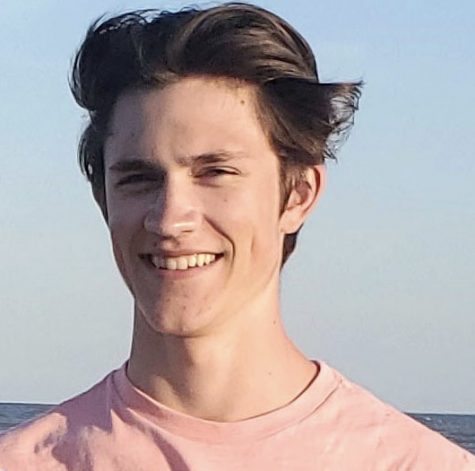 Mason Hartley, Photo Editor
Hometown

Houston, TX

Graduating Class 

2021

What I Do 

Photography Editor/Assistant Editor

What excites me about Lamar Life

I enjoy...