Lamar hosts first-ever varsity track meet
Last Friday, Lamar hosted the first annual Lamar Relays varsity track meet, competing against schools from all over Houston. Both the boys and girls team placed second overall.
"The first ever Lamar Relays was a huge success!" said assistant track coach Reagan House. "It took a true Lamar family team effort to pull off and it happened without a hitch. Both our boys and girls team performed beautifully! It was a great day."
Because the athletic complex, complete with a track and two fields, was only finished this year, Lamar could not host a meet prior to now.
"I think that it went as well as anyone could have hoped," said junior Griffin Decker, who threw discus. "Events were carried out smoothly and all of the visiting teams seemed to like the new athletic complex. My favorite part of the meet was not having to drive for an hour to compete."
With student and parent volunteers, the meet ran quickly and without a hitch, which helped the athletes focus on their events.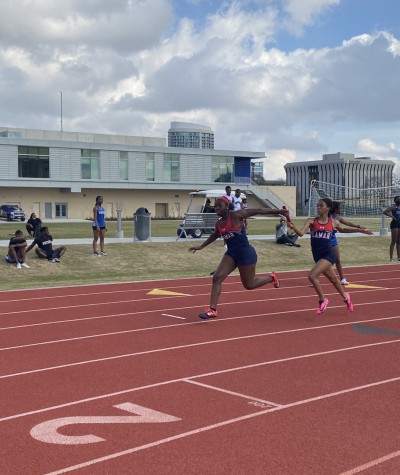 "For our first official meet, it was organized and went pretty smoothly," senior Maryah Hampton-Best said. "I think the team had an awesome performance. Everyone raced well and gave it their all. I ran the open 400 and the 4×4 and I got second in both. I feel satisfied with my performance but I'm ready to push harder to see even better results."
For many, the meet was an opportunity to push themselves to set new personal records and improve as athletes, while supporting their teammates.
"My favorite part of the meet was just bonding with my teammates and cheering them on while they competed," senior Sophie Diaz said. "I ran in the 1600 in the distance medley relay which went alright; I didn't get the best time but I'm still proud of my effort. I also ran the 800, which I did get a personal record in and I definitely felt super competitive in that event, which was great!"
The coaches are ready to see even more improvement from the team as the season progresses.
"Our team is going to continually improve week by week," House said. "The coaches are excited about the hard work being put in at practice and are confident that will show on meet days."
Leave a Comment
About the Contributor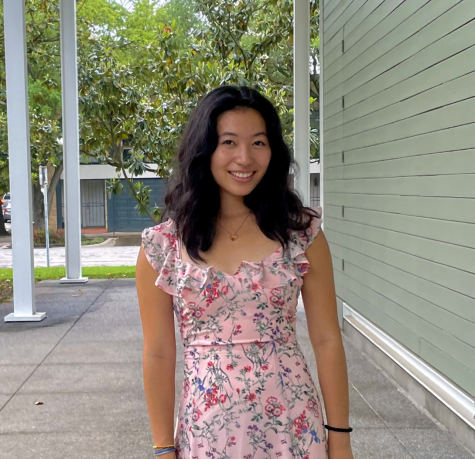 Lauren Koong, Editor-In-Chief
Senior Lauren Koong is in her fourth and final year as Editor-in-Chief of Lamar Life. As a journalist, she is excited to use writing to impact her community....