PTO shares $70,000 plan for seniors' alternative to prom
While PTO Senior Class Head Becky Zavala and her co-workers successfully raised $70,000 for the class of 2021 to have a memorable senior year, the global pandemic had different plans.
During the summer of 2020, HISD announced that schools were not allowed to hold a prom due to the coronavirus pandemic. With $70,000 and endless possibilities, Zavala and the PTO started brainstorming.
"We had to adjust and revise our plans. We had this money and knew we had to spend it but with the circumstance, we didn't know what we could do. When the district came out and said HISD schools could no longer have prom, we knew we had to do something to make sure these kids had an extraordinary experience," Zavala explained.
After a summer of non-stop planning, the PTO finally came up with the perfect idea: LHS Fest. With inspiration from the popular 'Austin City Limits,' LHS Fest seemed like the best option considering the strict COVID guidelines HISD has in place.
"LHS Fest is a night where seniors can come together and experience a lot of different things. We are going to have four different tents. The first tent will be the 'chill zone,' and that will have cool furniture, LED lights, and a cooling mist. This is just a place to relax and talk to your friends," Zavala announced. "Next, we have the 'Texas stage.' It's going to have a silent DJ, and it's going to have all country music with a bunch of different Texas-themed minigames. The third tent will be Astroworld, and that's taking on Travis Scott's annually held Astroworld festival. This tent will be a silent DJ with some rap and minigames. The final stage is the 2000's as it homage to you guys since y'all were born in the 2000's. It's all about your childhood."
Along with various food trucks and $10,000 worth of raffle prizes, LHS fest will be completely free for seniors. But as of right now, Harris County has over 380,000 COVID-19 cases, which stems the question: is LHS Fest safe?
"We have to be in compliance with HISD's Covid guidelines. Principal Graves has been really strict with us, so it will be COVID friendly because we have so much room and it is outdoors. Hopefully, now that vaccines are out, more seniors can get the vaccine to make it safer," the PTO Co-Chair said optimistically.
With LHS Fest being two months away, the PTO currently only has 313 seniors currently signed up, half of the graduating class of 2021. Zavala has one message to the students who are still on edge about attending.
"We have worked and volunteered our time for the last four years because we want to make it special for the seniors. It matters to us that your senior year is not forgotten. So, give us a chance, come on out, because we can promise you will have a great time," Zavala ended with a smile.
The current deadline to RSVP at LHS Fest is May 1st (bit.ly/LHSfest2021). With all the uncertainty that has happened within the past year, one thing that is for sure is that LHS Fest is a once-in-a-lifetime opportunity, something you won't want to miss out on.
View Comments (1)
About the Contributor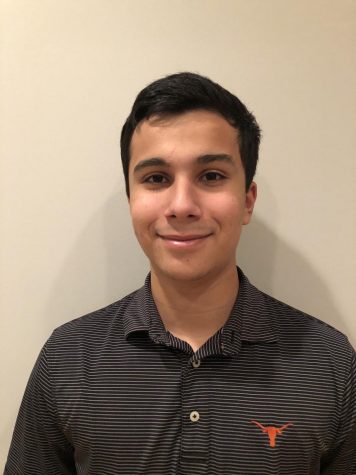 Ethan Martinez, Staff Writer
Senior Ethan Martinez is in his final year of high school as a social media manager and a staff writer. He enjoys writing sports stories and editorials...