Spotlight on Neighborhood 9A
Walking by the neighborhood, one might catch a glimpse of the decorations on the windows and hear some muffled laughter but it's inside where one will truly understand what the teachers inside mean when they say "you know where home is".
Home is neighborhood 9A, otherwise known as Buenos Aires. Located on the third floor freshman hallway, the neighborhood serves as the location for not just classrooms but a community that has flourished even under the circumstances of the year.
"Every kid that's in here, we try to make them feel welcome," said human geography teacher Eddie Breaux. "We try to make them feel important- you know just how you want to make all your students feel in a normal year."
Normal may have been difficult to achieve while most students are remote learning but the teachers in 9A have risen to the challenge.
"I approached this year like an influencer if i'm being honest," Biology teacher Sergio Arjon said. "If you go look at my instagram (@mr._s.arjon), it started last year when quarantine happened. The only reason I did it was so I could approach my kids like they've been approached in every other aspect of their life."
To some, the account is hard to understand. Why add another way to communicate with students when there's already Teams and email?
"I told teachers I was going to do it and some of them told me "Nah this isn't gonna work"," Arjon said. "But I have kids who do not turn on their cameras, who do not talk in the chat, they will not come on the mic but they're in my DMs asking questions."
The effort being put in by the teachers is not going unnoticed by students.
"The teachers have done a great job at making this a great freshman year given the conditions," freshman Avabella Windham said.
Freshmen this year have had to miss out on some big experiences due to the pandemic, such as football games in the student section, in-person pep rallies and in-person spirit weeks.
"We've also just been thinking of ways that we can build [the community] by doing different fun things," Breaux explained, referencing his fellow neighborhood teachers. "Different creative things just to help our kids know that we care. The kids needed to buy into something and they needed to feel like it was school."
To help the students feel like it was school, the teachers made sure to engage their students, both online and in-person, like normal, allowing for the relationships to build.
"The teachers in 9A are all really good at keeping us engaged both in person and virtually and they treat class as normal," freshman Lillian Dowe said. "The teachers did a really great job from the start establishing a sort of bond with the students even before anyone started coming in-person."
The bond allowed for students to feel more comfortable, subsequently allowing them to be more open to the ideas pitched by the teachers to help the students have more fun. The big idea of the year: karaoke.
"Some of the kids who were kinda on the fringe came more out of their shell," Breaux said. "We had more kids taking ownership. It brought out a couple kids' talents and made them feel a little more at peace and at home. Even if you aren't a great singer it doesn't matter- singing is fun!"
Karaoke came about after a discussion between Breaux and math teacher Cindy DeLeon, which prompted DeLeon to offer up the idea of letting the students do karaoke during lunch.
"When I heard about [it] I thought that it was going to be a great way to spend lunch and I was excited to participate," Windham said.
Students that participated were featured on Arjon's Instagram lives during lunch, allowing the online students to tune in and experience more of the family 9A has become.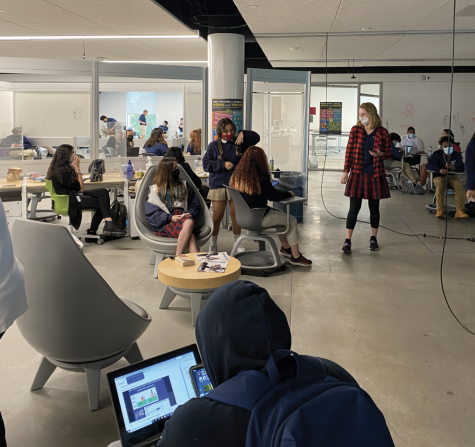 "It feels like I have a family that I can count on," Windham said.
As the fun activities continue and more students feel comfortable being themselves and expressing themselves in things like karaoke performances, teachers want their students to remember some key things:
"First and foremost, getting a good education is important," Breaux said. "Second, just learning how to live and love all people you know that's the biggest thing. We aren't in here judging people or telling them how they should be."
"The first big thing that I want [the students] to take away is that you do exist," Arjon stated. "And if you can't find an outlet anywhere else, 9A has it for you. My second one piggybacking off of that is that this is a safe space. You may not hang out with this person after school or on the weekend, but when you're in 9A this is your friend; this is your family. You exist, you are safe, and this is your community. You know where home is."
Leave a Comment
About the Contributor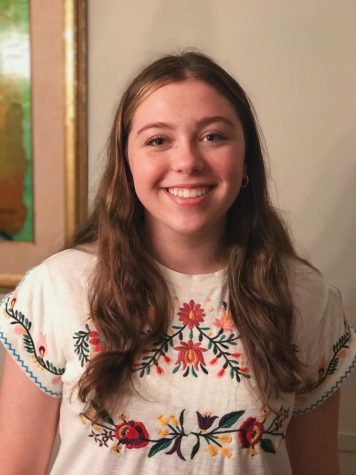 Kathryn Stone, Assistant Editor
Senior Kathryn Stone is in her third year on staff as assistant editor for Lamar Life. She enjoys writing opinion pieces (her Cats review is her favorite...