Lax to the max: Women's lacrosse goes to State Semifinals
The women's lacrosse team made it all the way to State Semifinals after being 8th seed going into the playoffs with a 5-3 record. They had to overcome the #1 seed in the state from Austin to get into the semifinals.
The team overcame several obstacles during the season to make it into the postseason.
"This year we had a really young team,"said junior Mackenzie Gill. "So really just getting comfortable playing at the Varsity level and creating strong bonds was a struggle at the beginning, but we quickly went from being players to being a team."
Senior Delany Costa spoke about the challenges the team faced due to the pandemic.
"The most challenging part of the season was being unable to practice and play games with the peace of mind I had in previous years," Costa said. "Even though outdoor activities are low risk, I was still afraid of getting sick sometimes, and that worry kind of distracted from my ability to immerse myself."
The team had to play a tough set of opponents in the regular season with a few games sticking out to the players.
"Our strongest opponents were probably St. Johns and Kinkaid because they have great team chemistry and stick skills," junior Lola Somera said.
The rivalry with St. Johns and Kinkaid gave the team great competition.
"They were really tough opponents, but we ended up going farther in the state championship than they did, which felt great," exclaimed Costa. 
"We played them towards the end of the regular season and put up a good fight during the first half, but ultimately lost," Gill said. "We then played them again in the Houston Area Championship game and once again lost, finishing second."
Most agreed that the most memorable part of the season was their win against Klein, which qualified them for state. 
"The most memorable part of the season was when we won against Klein high school and knowing we were going to states," goalie Dominique Pouncy said. 
"The most memorable part of the season was qualifying for state against Klein," junior Sasha Arlinghaus said. "I think I can speak for my team when I say we were nothing but ecstatic."
Costa, who is going to play on her college's club team, was very proud of what the team had accomplished. 
"We were the last seed in the postseason," Costa said. "We really were the underdogs – we only got into states because we beat Klein, who was undefeated until we had our second game against them in the playoffs. Despite being such a low seed, we did better than all the other Houston teams in the playoffs, which was a great feeling."
Leave a Comment
About the Contributor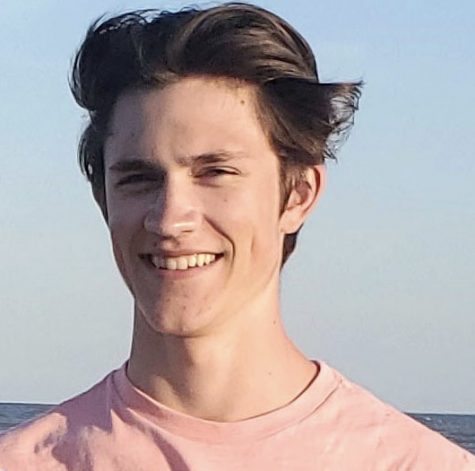 Mason Hartley, Photo Editor
Hometown

Houston, TX

Graduating Class 

2021

What I Do 

Photography Editor/Assistant Editor

What excites me about Lamar Life

I enjoy...