State Champion: Koong wins first place at State for UIL Academics
Lamar Life Editor-in-Chief Lauren Koong not only advanced to State for UIL Academics, but won the editorial writing event, becoming State Champion.
At State, Koong was assigned a prompt about whether students should continue to wear masks in school even though the mask mandate in Texas has been lifted and had 45 minutes to write an editorial article about it. 
"I got really lucky because that is actually something I was going to write a piece on for Lamar Life anyways," the junior said. "I already had a lot of background information on that and knew what I wanted to say."
Finding out that she won was a huge surprise to her.
"Because of Covid, it took a couple days for them to release the results, so I just didn't think about it," Koong said. "When Ms. Harper sent me the results, I was shocked. I thought I did so badly so it was crazy to find out I won. I almost started crying."
In order to make it to State, Koong had to place in the top three at Districts and Regionals. Junior Kathryn Stone also made it to Regionals and went to State with Koong for moral support.
"I genuinely think I would not have won if it weren't for Kathryn," Koong said. "We went to breakfast and lunch before my event and she really calmed down my nerves. She also played me hype music to help me get in the headspace I needed to be in."
UIL writing takes a certain level of focus and determination, especially to win State. 
"I would say time and prioritizing is a really important strength of mine when competing in UIL," Koong said. "But sometimes I get sidetracked because they give you a lot of information in the prompt and interviews, so I need to work on that."
Many of the skills she learned for UIL has helped outside of the competition, especially in school.
"Being able to write with a time constraint really helped for the AP Government test," Koong said. "The FRQs were really easy for me and I had like 20 minutes at the end where I was just doing nothing because I'm used to writing with a time limit from UIL."
Koong says she prefers UIL writing over writing for school.
"I like UIL writing more because of the structure and prompts," she said. "The UIL prompts are really good and thorough. I also like them because they give you the best interviews – with way better quotes than I could get in a real interview."
While this was not the first time Koong made it to State for UIL Academics, it was the first time she won. Because of the pandemic, the state meet was not held in Austin like it usually was, but in Cypress.
"I hope next year that I make it back to state," said Koong. "I want to go back to Austin."
Leave a Comment
About the Contributor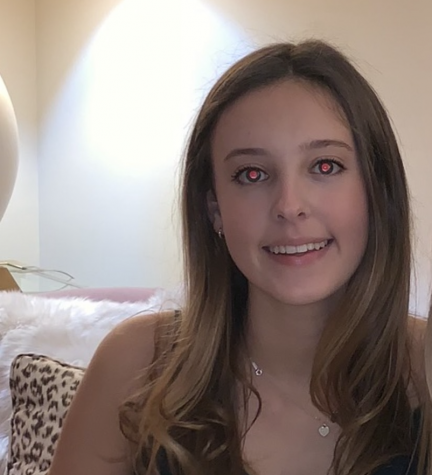 Kane Kinney, Staff Writer
Hometown

Houston, TX

Graduating Class 

2022

What I Do 

Writer, photographer

What excites me about Lamar Life

I am excited about...