Taking a dive into the day in the life of a swimmer
Swimmers deserve more credit than what's given because people have only seen a portion of what it takes to be a swimmer.
Let's take a dive into what it takes to be a swimmer at Lamar High School. We start off the day with a 7:30-9:30 a.m. morning practice, this happens two-three times a week for both first and fifth period swimmers. 
The end of a school day is where most people go home and relax, swimmers on the other hand have to stay an extra two hours to train. Two a day practices do exist; this only happens two-three times a week and we get in around eight practices a week. Even with weights and dryland practices, you really can't train for swimming any other way.
"In reality we put in just as much, or even more effort and hours into practice than other athletes do," Laura Diaz-Oviedo said.
Why is swimming so expensive?
Although it seems like swimming only requires a cap, googles and a swimsuit. We need equipment just like any other sport; fins, kickboard, pull buoy, snorkel, and paddles. Not to mention tech suits and regular suits. 
Tech suits are used for the most important swim meets, they can range anywhere from 300-$600+ for women and 100-$300+ for men. Regular suits can range anywhere from 20-$60+. 
Swim meets are just like any other games or competitions, right? Yes, they are like other sports. However, meets can last between 2-3hrs, when it comes to meets speed and swimming the strokes correctly are the biggest thing. Disqualification is a swimmer's worst nightmare, especially when you've dropped time or come in 1st.
"People don't see what it takes or see the difficulty," Anthony Linares said.
Leave a Comment
About the Contributor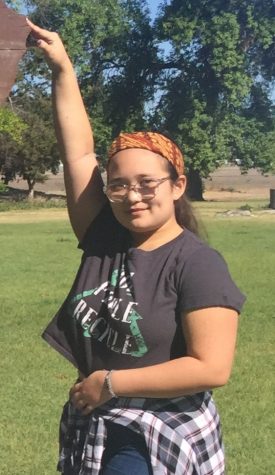 Aleisha Paulick, Staff Writer
Writing has always been a hobby of mine, I especially enjoy writing and creating stories. I've always been interested in learning about journalism ever...