Fellini 100: Remembering a great artist
In honor of the great Italian filmmaker Federico Fellini, the Houston Museum of Fine Arts is holding special screenings of his masterpieces at the Brown Auditorium during this fall's "Fellini 100" tour, including La Dolce Vita, Nights of Cabiria, and Variety Lights. Originally scheduled for 2020 (paused due to the COVID-19 pandemic), the "Fellini 100" tour was designed as a celebration of Fellini's centennial and began on September 10th with the limited showing of his 1954 classic, La Strada.
Starring the iconic Anthony Quinn and powerfully expressive Giulietta Masina, La Strada tells the story of Gelsomina (Giulietta Masina), a childlike and naïve young woman sold to stubborn circus strongman Zampanò (Anthony Quinn), who takes her with him on the road, hence the title: La Strada ("The Road" in Italian). Winner of the first-ever Academy Award for Best Foreign Language Film, La Strada offers an emotionally electrifying and whimsical world to be a part of. The dynamic between Gelsomina and Zampanò, enhanced by Quinn and Masina's powerful performances, is what cements La Strada as one of cinema's finest achievements, conveying genuine depth through a touching, delicate story about the acceptance and neglect of love.
Otello Martelli's immaculate photography and framing make for an immensely appealing visual experience and captures the landscapes of Italy with such artistry and realism. The film's cinematography is only surpassed by its musical score, which is immensely important to the film thematically and helps the viewer resonate with the film's incredible relatability and neo-realistic depiction of human nature. 
Known for his distinctive style and unique sense of humor, Federico Fellini uses La Strada as an opportunity to express his creative voice, as seen through the timeless camera movements, use of extras, and wildly impressive set design, especially for its time. After winning the Academy Award for Best Foreign Language Film, Fellini's name became internationally known, launching him off to be one of the medium's finest artists and influential figures. 
La Strada is quite possibly one of the most touching and beautiful films of the past century and is made important and timeless by the alluring technical presentation and craftsmanship, only elevated by the impeccable lead performances. Federico Fellini's La Strada is an emotionally captivating, tragic, and poetic film that truly stands the test of time.  The Museum of Fine Arts, Houston's "Fellini 100" tour has started off undeniably strong and will continue to enthrall audiences with Italy's best-known filmmaker. 
Leave a Comment
About the Contributor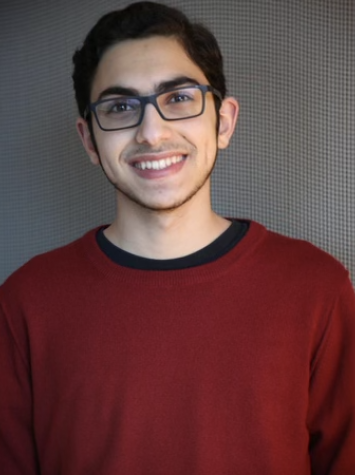 Yezen Saadah, Staff Writer
Senior Yezen Saadah is a first-year staff writer and photographer for Lamar Life. He previously wrote for Edmond Santa Fe High School's news publication....