Two seniors named National Merit semifinalists
Becoming a semifinalist for the National Merit scholarship is no easy feat. It's not just about getting a decent score on PSAT. In order to qualify for semifinalist, one has to score within the top 1% of their state rankings. To put that into perspective, only about 16,000 high school students in the entire country are named semifinalists every year.
Among those 16,000 students are seniors Craig Meikleham and Alex Koong, the only two from school to achieve this honor. Koong and Meikleham's semifinalist results were recently announced.
"I was at school and my mom texted me saying I was a National Merit semifinalist because apparently the lists were publicly released," Koong said. "I had no idea that I would get it. I was so surprised."
For Meikleham, his results were a little bit more anticipated.
"I was expecting it," Meikleham said. "I had checked my score when it first came out and knew it was good enough for making the semifinalist list."
Nonetheless, both students were pleased with how they did.
"I was pretty happy to see my results," Meikleham said.
Surprisingly, when it came to studying for the exam, both Koong and Meikleham didn't do too much to prepare.
"I didn't really study for the PSAT, which is why I was so surprised to find out I got it," Koong said. "I wasn't super confident coming out of the test and I didn't really think about it afterwards until my mom texted me."
Despite the seemingly effortlessness of it all, both Koong and Meikleham still recommended taking the exam seriously.
"Give it your all, treat it like it's the SAT, and study for it like you're studying for the SAT," Meikleham said. "Also look up practice tests online, they don't take up too much time, and they'll help you do well."
Now that they are semifinalists, their next task in front of them is to reach finalist status, which involves writing an essay, filling out an application and being recommended by a school official. 
"Becoming a finalist at this point is pretty much guaranteed," Meikleham said.
Leave a Comment
About the Contributor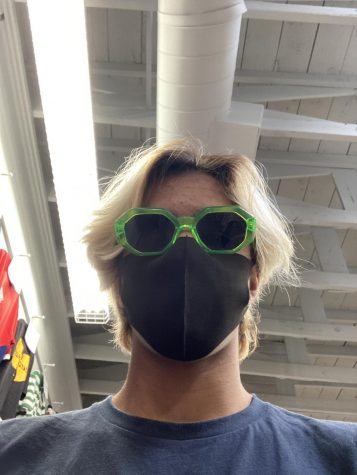 Mikal Nazarani, Copy Editor
My name is Mikal Nazarani, and this is my second and final year at Lamar high school. I was born in Houston but spent half of my life living in Canada....