Homecoming game results in victory over Westside
On Saturday of the homecoming weekend, the varsity football team played the Westside Knights, winning 49 to 0.
"It was a good game," said senior John Morestead, who plays as a linebacker. "Both our offense and defense played really well and it was a lot of fun."
The victory did not come as a surprise for many. 
"Personally, it didn't surprise me because I felt like our guys have been pretty dialed in and focused and they understood that they were going to have to play really well," said Mark Krimm, an assistant football coach. "Our guys humbled them."
Working as a team, their combined individual talents helped them win.
"We all clicked on one level," said senior Corby Martinez, who plays as a defensive end. "They were talking a lot of trash before the game and we didn't really talk back, we just got on the field and brought it to them."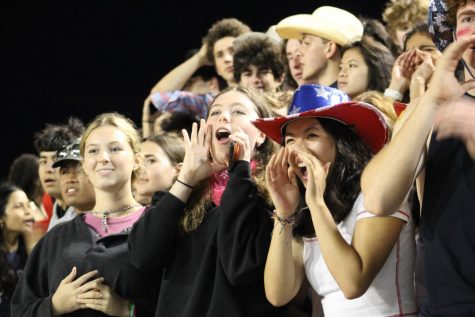 After last year with the pandemic, this year's homecoming game was marked with the return of an excited student crowd.
"I feel like this year's student body, there's just an energy and a fun kind of spirit that comes out of those guys," Krimm said. "It was different than the previous years' homecomings."
Despite the major win, the team did take a loss. Senior Jeremiah Russell was injured, breaking his ankle toward the end of the game.
"Jeremiah's injury was the worst part of the game," Krimm said. "That's the nature of football. What people don't realize is every night our guys that have been through a football game have also been through a car wreck but you never want to see one of your players, especially a senior, cut their year short because of an injury."
As the football season draws to a close, the team is looking forward to playing in the playoffs.
"I feel confident because every game, we've been getting a lot better and offense and defense are working really well together," Morestead said. "I'm excited."
Throughout the highs and lows of football, the constant is the sense of community that the games create. 
"The difference between Lamar and every other school in HISD is our student body and our faculty," Krimm said. "It's not about football, it's about the Friday night experience. There's a place for everyone. It's not about the guys on the field; it's about the collective community of Lamar, getting to show up at one place and having a party. Even if we were horrible, which I'm glad we're not, it's a great celebration of our culture and who we are at Lamar, the diversity, the excitement."
Leave a Comment
About the Contributor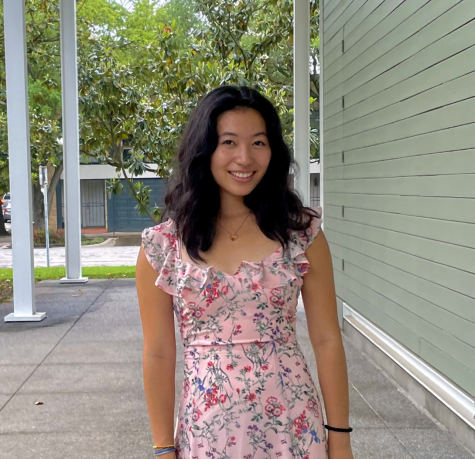 Lauren Koong, Editor-In-Chief
Senior Lauren Koong is in her fourth and final year as Editor-in-Chief of Lamar Life. As a journalist, she is excited to use writing to impact her community....