Wes Anderson's "The French Dispatch" is a love letter to journalism
Wes Anderson's newest is a visually appealing and unexpectedly hilarious tribute to the great journalists of the world.
Born and raised here in Houston, Texas, writer and director, Wes Anderson has established himself as one of the most prominent cinematic artists working today. Proving his masterful craftsmanship with sensations such as The Grand Budapest Hotel (2014), Fantastic Mr. Fox (2009), Isle of Dogs (2018), and – most famous for being shot at Lamar High School itself – Rushmore (1998), Anderson has clearly demonstrated his auteurship when it came to understanding the cinematic language, and this couldn't be more properly shown in 2021's The French Dispatch.
The French Dispatch is an anthology film revolving around the fictional news publication, "The French Dispatch of Liberty, Kansas Evening Sun". The film begins when Arthur Howitzer Jr. (Bill Murray), the editor-in-chief of this newspaper, suddenly dies from a heart attack. Following his death, the newspaper was suspended and three stories were republished. 
The first of the three stories was The Concrete Masterpiece, told through the perspective of writer J.K.L. Berensen (Tilda Swinton). It follows Moses Rosenthal (Benicio Del Toro), an artist serving a murder sentence whose talents are later recognized by art dealer Julian Cadazio, played by Adrien Brody who is genuinely hysterical. While comical, The Concrete Masterpiece offers commentary on the art market, criticism, and how far one could get with passion and nothing else. The narrative's outrageousness and self-awareness make The Concrete Masterpiece a delight and easily my personal favorite of the three stories. 
Secondly came Revisions to a Manifesto, which follows a youth revolt at a university led by Zeffirelli (Timotheé Chalamet), which writer Lucinda Krementz (Frances McDormand) would inevitably take interest in. Personally, I was not in love with this story and found it quite stupid, even if that was certainly the point. It lacked the self-awareness and meticulous structure of The Concrete Masterpiece and failed to fully engage me. It details important themes of youth and philosophy as well as focusing on the concept of "journalistic neutrality", but it is my least favorite of the three stories. 
Finally comes The Private Dining Room of the Police Commissioner starring Jeffrey Wright as writer Roebuck Wright. This is by far the most convoluted out of the three stories. It starts as news coverage of a famous chef and police officer and eventually devolves into a high-stakes kidnapping thriller. Ironically, this was the one that I have the least to say about despite its chaotic nature. 
Some aspects of the film simply did not attract my attention, but that is not to say that it isn't masterfully crafted. The set design and shot composition were especially well done and incredibly creative – possibly the best production design of the year. I love how Wes Anderson has maintained his own distinctive, artistic staple like many artists do (and naturally should). His dedication to being an evolving and self-improving artist is truly admirable. 
The French Dispatch is Wes Anderson's most polished film in addition to being his funniest one by far, albeit scatterbrained and confused with its sprawling narratives.
Leave a Comment
About the Contributor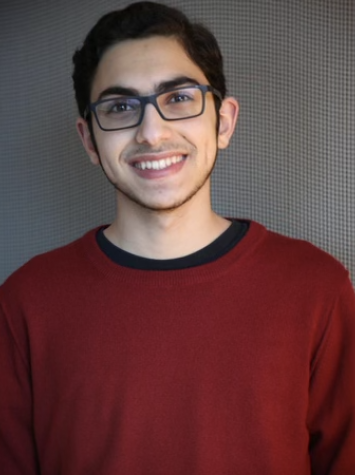 Yezen Saadah, Staff Writer
Senior Yezen Saadah is a first-year staff writer and photographer for Lamar Life. He previously wrote for Edmond Santa Fe High School's news publication....