Dance and cheer performs at the Winter Spectacular
On Saturday, Dec. 11, the Dance Department put on a winter show. There were performances from the Rangerettes to the Lamar Cheer with guest performances from Bellaire High School, Meyerland and Pershing Middle School.
The time and effort that was put into the Winter Spectacular contributed to the success of the show.
"We had practice a lot throughout the weeks," sophomore cheerleader Stella Perish said. "We even had some on the weekends to like, learn the routine. And then we had like, at least three to four a week and then we have morning practice every other day and then afternoon practice sometimes."
Thankfully, setbacks outside of the pandemic were not issues.
"We had, obviously COVID and stuff like that  but we got to use our own dance room," sophomore Rangerette Eva Ryan said. "The only issue we had is getting to the gym for spacing because we had the football team and the basketball team take it from us a few times."
Not only were they juggling with getting these dances for the show together but they also had to prepare for events like pep rallies and the football games.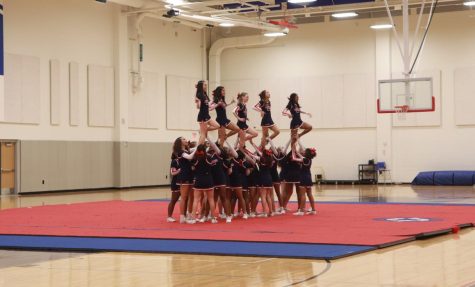 "We've been working on all this stuff for months," dance and cheer coach Rose Troche said.  "And again, on top of football season, which are a completely different set of routines. So we've been kind of multitasking and juggling over how many routines- 10 like 20 something dances, cleaning all of them."
All the performers put in so much time and effort for this show, and all their effort really paid off for the final performance.
"A lot of hours, every single day- a couple of Saturdays, summer, a long long time,"  Troche said. 
The dancers are very proud and think of this performance as a stepping stone into competition season.
"We hit all the stunts and it looked good," Perish said. "It was fun to have everyone watch you and see all the things you've been practicing and working for and working towards stuff." 
Not only are the dancers proud, Troche is also proud- especially with this being their first performance.
"We were really proud and impressed with everybody," Troche said. "And it was a really fun experience and a great way to end the semester."
Leave a Comment
About the Contributors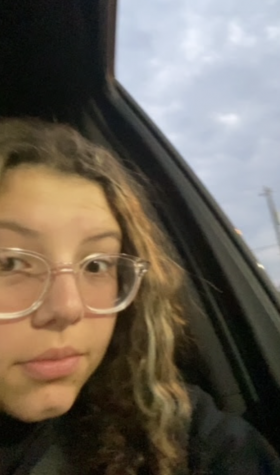 Brooklyn Slie, Staff Writer
My name is Brooklyn Slie and I'm a sophomore here at Lamar. I'm really focused on photography, graphic design, and some writing for Lamar Life. I'm...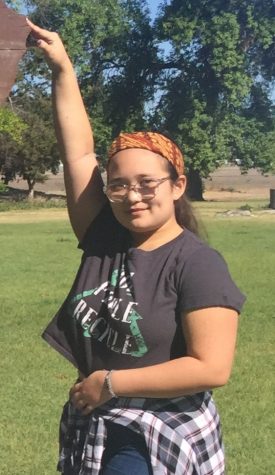 Aleisha Paulick, Staff Writer
Writing has always been a hobby of mine, I especially enjoy writing and creating stories. I've always been interested in learning about journalism ever...