Seniors sign to colleges for National Signing Day
Feb. 2, marked an important milestone for a selection of senior athletes as it was National Signing Day. Some of our students took part in the national event and announced their commitment to an array of different colleges. 
Seniors from all different sports were celebrated and signed to colleges as a result of their hard work and determination to their respective sport. 
Kobe Jones signed to Kilgore J.C. for football, Javion Green signed to University of Washington for football, Jordan Jackson signed to Stephen F. Austin for football, Will Richardson signed to Colorado School of Mines for football and Orion Irving signed to Tyler J.C. for football. 
Sasha Arlinghaus signed to Cambell University for Lacrosse and Alex Koong signed to Brown for tennis. 
Josh Endo signed to Southwestern University for baseball and earlier this year, Jake Vobbe committed to Tyler J.C.for baseball. Wilson Woodcox signed to Tulane for baseball, Hudson Smith signed to Fairmont State for baseball and Matthew Whitting committed to Blinn College for baseball. 
These athletes have been cultivating their passion and playing their sports for many years, working hard to achieve their goals. 
"I've been playing football since I was about 5 years old," Green said. "Football means a lot to me. I've met most of my closest friends, people that I consider family through it. It's kind of like my distraction from everyday life."
Playing sports requires hard work and dedication but it is also about pursuing life-long dreams for many athletes. 
"To me, playing lacrosse is about commitment and doing what I love and I am excited to play at a higher level," Arlinghouse said. 
Arlignhouse was the only female athlete representative of ours to sign that day. 
"It was a pretty cool feeling to be the only girl to commit that day.  I did not realize it until we were all grouped up to take a picture," Arlinghaus said. 
Being a student athlete comes with a lot of responsibilities due to the immense amount of pressure that comes with it, whether it be juggling training with schoolwork or pushing the body to its limits.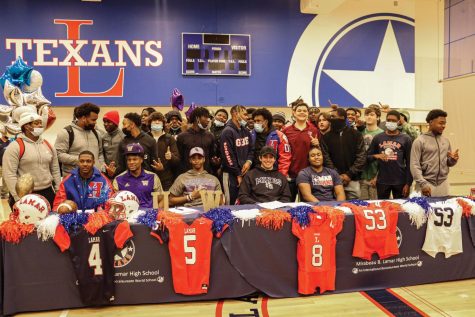 Being recruited for sports has shown to be a lengthy process with many difficulties for some of the athletes. 
"The recruitment process was a little bit slow at first but I was able to pick up some big offers at the end," Green said. 
Another factor that added to the difficulties of recruitment was Covid. 
"Because of Covid, coaches could not come and see us play. They had to look at our films and go based off of that," Arlinghouse said. 
Luckily, there were some ways around the challenges and connections between colleges and athletes were able to be made. 
"Through my baseball summer program and the program at Lamar, I got a couple of connections through the colleges," Endo said. 
It was a mutual feeling among the athletes that they were prepared well at school to embark on the journey towards their future. 
"I feel very well prepared. We have good coaches here and good teachers that really care about you," Green said.
At the end of the day, these athletes have worked very hard to make themselves the best possible athlete that they can be and it is done out of love for the game.
"Ball is life," Endo said. 
Leave a Comment
About the Contributor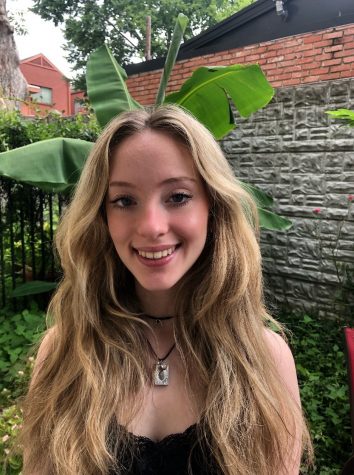 Kayla Pearl, Staff Writer
Hello, my name is Kayla Pearl. I am a sophomore this year and I am so excited to be apart of Lamar Life. I first discovered my love for writing when I...