Girls Varsity Swim Win Districts
First the JV girls and now the Varsity girls have secured the title of being the 2021-2022 District Champs. The ladies of Lamar's swimming program is on a roll!
Even though the team has  been undefeated for 5-years, the feeling of excitement and achievement never grows old.
"It feels really good," freshman Zoie Pierce said. "My teammates and I worked really hard for this. A lot of practice and a lot of sore muscles, so we definitely deserved that win."
From an outside perspective it may seem like only practice contributed to the win but the truth is there's a lot more than what meets the eye.
"We all put in a high amount of effort," junior Chloe Diehl said. "We tapered for this meet, meaning that we winded down our practice load, focused on ourselves and got good amounts of sleep. We also shaved and wore tech suits to help us get as close to an LBT (Life Time Best) as we could get by the end of the season."
Even with all this getting put into the meet, every swimmer has that one race or meet that doesn't end up going well.
"I swam the 200 freestyle and the 500 freestyle," freshman Lella Wolks said. "I dropped time on my 200 but on my 500 I missed my flip turn and I could've gotten a personal record."
As for the boys varsity swim, just like JV champs, they were also able to snag second place.
"I'm sure they were really disappointed," sophomore Kiya Glave said. "I'm sure they will do better next year."
With the end of Districts comes the end of swim season and another round of goodbyes. Many friendships and memories were created with the fellow seniors. 
"I'm definitely really sad that swim season is coming to an end," Diehl said. "Thank you to all the teammates and coaches on the team, we couldn't have done it without them. We definitely persevered through the toughest times and I'm just glad that I can look and go on to the pool deck feeling like I'm at home."
Leave a Comment
About the Contributor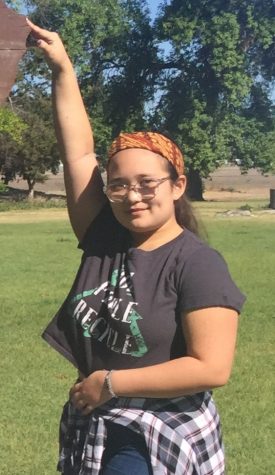 Aleisha Paulick, Staff Writer
Writing has always been a hobby of mine, I especially enjoy writing and creating stories. I've always been interested in learning about journalism ever...