DiscoBots Headed to the World Championships After Winning Amaze Award
The DiscoBots have had their most successful competition season this year, winning more trophies than ever before. They have now solidified their place in the Worlds Championship this May in Dallas after winning the Amaze Award at the Texas Region 3 Championship. 
The competition took place March 5 and the team won the prestigious Amaze Award. This is presented to the team that meets the criteria of consistent high scoring, building a robot that demonstrates a solid mechanical design to fulfill each task, demonstrates effective and successful programming and the students can explain the collaboration throughout the development of the robot.
"The Amaze Award really means that we had a really consistent, well-functioning robot and it means that we excelled in many different areas," freshman Ellery McDaniel who is on the design team said. "It's really nice to see that we didn't just get an award for one part of our robot. It shines on the entire team."
The team is on a winning streak and team advisor, David Cemer credits this to the team's hard work and dedication. 
"They won't stop. They don't give up," Cemer said. "They put in an extra 20 hours a week and that is what it takes to go the distance."
To the team, their accomplishments symbolize the effort they have put in and how much they have all learned since the beginning of the year. 
"In our team, no one was super knowledgeable about robots. But we all learned together, at the same time and we developed our skills very quickly," sophomore Soumil Goyal said. 
Building a robot is no small feat as there are many different aspects that must work together in order for the robot to function properly. 
"We work together so well because we spend a lot of time with each other and we're all friends. We are constantly communicating and I think that it helps us work better," McDaniel said.
The team's robot "2587B" has shone a light on the team's brilliance and it will be going under some remodeling before the Worlds Championship, a very competitive event with thousands of other teams. 
"We are going to make some major improvements but we are keeping the successful components. If it works, it'll be worth the extra time," Cemer said. 
The team will be competing locally in Clear Creek at the 6A High School State UIL Championship on 16 March.
"It is a combination of both pressure and excitement to perform well at the upcoming tournaments," Goyal said. "But it is mainly excitement because for most of us on the team, our goal was to qualify for Worlds as that is already a huge accomplishment in itself and now that we have achieved that, whatever we do now is the ultimate bonus."
Cemer is encouraging the team to treat States like a dress rehearsal for Worlds. 
"The team needs to bring the same level of diligence and attention that they are going to have in May so that they know what to expect," he said. 
The team has put forth their best efforts this year and will continue to do so, without slacking off. 
"We are going to try our best, but in the end, I think everyone should be proud of how far we've come," Goyal said. 
Leave a Comment
About the Contributor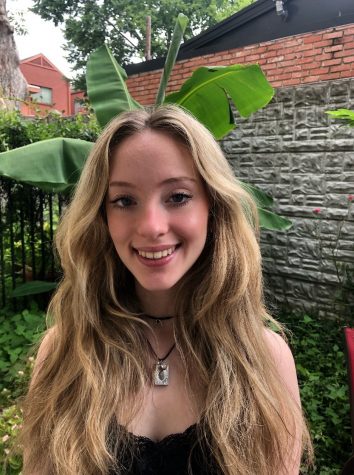 Kayla Pearl, Staff Writer
Hello, my name is Kayla Pearl. I am a sophomore this year and I am so excited to be apart of Lamar Life. I first discovered my love for writing when I...