Seniors celebrate at second annual LHS Fest
On Feb. 26, all seniors were invited to attend LHS Fest, a school weekend event full of fun, food, games, prizes, rides and more. 
The event took place on the athletics and truly was a night to remember. 
"Seeing everyone having fun was amazing! It is pretty fulfilling to work this hard on something and then to watch it all finally happen," Beth Lane, a member of the PTO who co-organized the event, said. 
The event was planned in the hopes that everyone would be able to celebrate together and was done in place of the after-prom, due the success of LHS Fest last year. 
"We were thrilled that so many seniors came. 58% of the class was there to celebrate!" Alyson Rooney, the other PTO co-organizer, said. 
Coordinating the event required much time and effort but that was helped by the many generous parents who assisted with the planning. 
"We formed a committee last fall and have been planning it since August," Lane said. 
To make the night one that was unforgettable, the PTO made sure to allocate a percentage of their fundraising towards the celebration. 
"The PTO fundraises all year through member sponsorship, corporate sponsorship, and on campus fundraising activities like Fun Food Friday," Lane said. "This money is budgeted for programs like the teacher's wishlist, teacher appreciation, and student events like LHS Fest or free movie night," 
An aspect of the night that was most anticipated and appreciated was the prospect of winning a prize in the raffles. The prizes were valued up to $15,000. 
"We were so thrilled that so many students went home with a prize. We carefully planned to ensure that we spent our budget money carefully," Rooney said. 
Thankfully the evening came together well but not without a couple of obstacles. 
"Figuring out how many generators we would need and where to put them was pretty challenging. We hoped that when they put the lights on the field, they would put some outlets at ground level," Lane said. " Dealing with the rain and cold during the setup was pretty tough as well."
For many of the seniors, the event was very important to them as it symbolizes the closing of their high school chapter. 
"I decided to attend to spend time with my friends and have one of the last hurrahs," senior Sage Jones said. 
Friends were given a fun opportunity to spend time with each other outside of class time and with their whole class, which was really special to the seniors. 
"LHS Fest meant that we could all share a fun night with each other before we all graduate," Jones said. "I'm looking forward to prom and the other upcoming events that Lamar will be hosting."
All in all, it was a wonderful evening that accomplished everything it set out to do: provide our senior class with good memories and fun times to look back on.
"The best part of lhs fest was probably the energy that the faculty and staff provided for the students. It was a very open facility for us and I really enjoyed it," Jones said. 
Leave a Comment
About the Contributor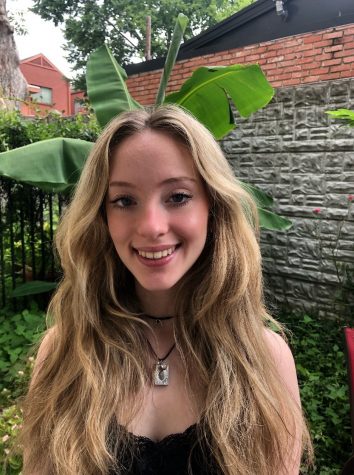 Kayla Pearl, Staff Writer
Hello, my name is Kayla Pearl. I am a sophomore this year and I am so excited to be apart of Lamar Life. I first discovered my love for writing when I...