Treading into Water Polo Season
As the aquatics team stroke away from swimming, they tread into the beginning of water polo season. The water polo team began their season with the Alvin Accession tournament, Feb 25-26 and their first official game against Brazoswood on March 1.
After only two weeks of practice, the boys water polo team managed to win all their games. However, the girls water polo team had some competition, winning both games on Friday and losing both games on Saturday. 
"The tournament was good," water polo captain and senior Emma Childs said. "I'm happy everyone got to play and get the feel for the game."
Following the tournament was the teams first game against Brazoswood, with both teams having some intense competition. With the boys losing 7-11 and the girls also losing 11-14. 
"The Tuesday game was expected," senior Elizabeth Childs said. "I think we played really well, it was a good game for us even though we did lose."
Many players, such as sophomore Cade Robertson, are looking forward to having more playing time and getting better.
"This season I'm looking forward to getting more playing time and scoring more goals," Robertson said. "I'm looking forward to that because the more playing time that I get the better I will become in the future."
One of the biggest struggles is usually getting more people to join the women's water polo team. Luckily this year that wasn't the issue.
"I'm happy more people are joining, especially freshmen," Emma Childs said. "It means that there will still be a team after me and the other upperclassmen leave."
One of the many goals shared among the players other than improving and working together, is making it to state.
"I'm looking forward to this year," senior and captain Isaac Merwin said. "It's my senior season and I can't wait to go to state. I think we'll go to state this year and that's what my plan is."
Leave a Comment
About the Contributor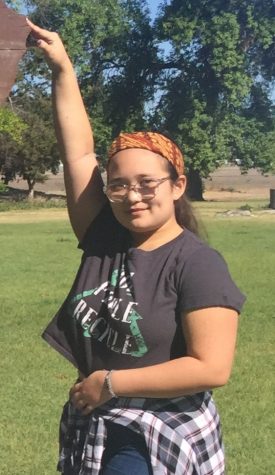 Aleisha Paulick, Staff Writer
Writing has always been a hobby of mine, I especially enjoy writing and creating stories. I've always been interested in learning about journalism ever...