Running into regionals
Thursday, April 7 the boys track team ran through districts, sprinting their way through each race, now advancing to the area and regional meets.
Although district is a major event for many sports, head coach Gerrick Green treats it as a stepping stone into competition season.
"We consider districts to be the championship season," Green said. "Well it's the start of our championship season. It starts with districts and then goes onto the area meet and then to the regional meet and for those lucky enough to go to state."
None of this could have been possible without the effort and dedication that these athletes put into districts.
"We worked our butts off," sophomore Jayden Sonnier said. "So that when we went to districts, we would know for a fact that we are winning this and going in with confidence and reassurance."
As for the girls team, although they didn't come out on top, they came close, losing to first place by two points. 
"There were a couple of setbacks," Green said. "One of my girls was a cheerleader. She had a cheerleading competition the same time, the same day as districts. And so she missed a couple of events that would have ultimately probably helped us win. And then I had a couple of the athletes that were dealing with injuries, which if they were healthy, would have helped us be a little bit more successful."
Currently the team is preparing for the area meet and then slowly prepping for the regional meet.
"Just like with districts, we're fine tuning everything, we're working on some of our mistakes we made at districts," Green said. "Fixing, getting relays and everything together.  Like putting the best people in the best positions. So that's kind of where we're at and I'm just fine tuning and fixing all the mistakes."
One of the many goals shared by majority of the athlees, preparing for the regional meet is winning and getting PRS (personal records).
"I'm really excited, I hope that we get more PRs," sophomore Julia Morstead said. "I want our four by four team to break four minutes and four seconds, and I think that we can do it because we've been PRing the last couple meets."
Even though they're on the last step of the season, they aren't finished leaving their mark.
"It's all about building the legacy, continuing to build a legacy," Green said. "The previous years have been about forming the base. Now we're building on the legacy. We want to be better every year. We want to continue to get better. We're training our younger guys and ladies to take over and just keep that momentum going and build one of the most elite programs in the Houston area."
Leave a Comment
About the Contributor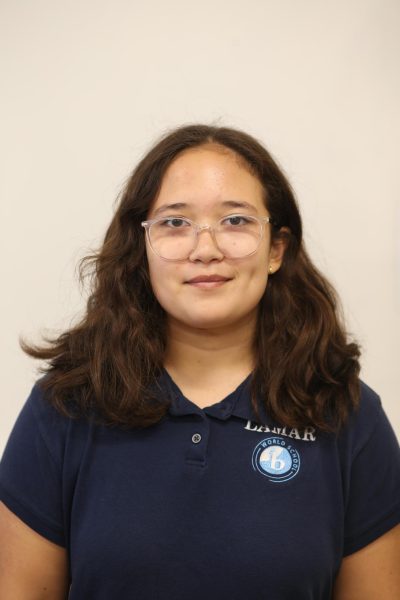 Aleisha Paulick, Writer
Senior Aleisha Paulick is in her third and last year as a Staff Writer for Lamar...