The Ongoing Nakba
On Wednesday, May 11, internationally cherished and renowned Palestinian-American journalist, Shireen Abu Akleh (شيرين أبو عاقلة), was murdered by an Israeli sniper while covering an Israeli military raid in a Palestinian refugee camp in Jenin, a city in the occupied West Bank. 
Her murder sent shock waves across the globe, with celebrities such as American actress Susan Sarandon and Palestinian model Bella Hadid addressing her "execution" and the ongoing "dehuminization" of Palestinians as unjust and inhumane.
Abu Akleh's funeral was held on Friday, May 13, gathering tens of hundreds of Palestinian Muslims and Christians alike to both mourn and commemorate her martyrdom. The mourners were violently assaulted by Israeli forces with batons as they carried her casket to Mount Zion Cemetery in Jerusalem. During her funeral, Israeli settlers invaded an empty Palestinian home in Hebron with mattresses and travel bags under the protection of Israeli soldiers. 
Although Abu Akleh's murder was followed by immense global uproar and mourning, attacks on Palestinian journalists aren't a new phenomenon.
"Palestinian journalists have been systematically targeted," says Colombia University professor Rashid Khalidi. "Attacks on journalists in order to squelch the story at the root are a part of colonial information control. The British Empire did this everywhere – in Ireland, in India, in Egypt, in Palestine," he continues. "The Israelis have been doing it systematically and very effectively".
This attempt at silencing the Palestinian narrative has been an ongoing systematic issue initiated and sustained by the Israeli government and its allies, including the United States. This is seen not only through censorship of the Palestinian press, but through immense brutality and prejudice directed at cleansing the land of the Palestinian people. This is demonstrated by Israel's attack on Al Aqsa mosque during Ramadan on Apr. 4, wounding 19 Palestinians and arresting 10 – including children – and forcing families out of their place of worship.
According to Human Rights Watch, "Millions of Palestinians live a reality of apartheid and structural violence".
It's a process of forced displacement, settler-colonialism, and relentless violence. This phenomenon has been known for 74 years as "Al-Nakba".
Al-Nakba (النكبة) is the Arabic term for "The Catastrophe" and references May 15th, 1948: the day 750,000 Palestinians were forcibly expelled from their homeland following the establishment of what is known today as "the state of Israel". Over 420 villages were destroyed and its inhabitants were either ousted or massacred. Since 1948, Palestinians have made up roughly 7 million of the world's refugees, 5 million of whom were registered with the United Nations Relief and Works Agency as of 2014. 
We still see Al-Nakba's reverberations today with home demolitions, settlement constructions, and ongoing evictions all of which are illegal under international law. People around the world recognize the Israeli government's injustice, with protests and rallies occurring internationally, including here in Houston, Texas. 
Israel's occupation of Palestine has been at the forefront of human rights violations. Despite its growing recognition over the past few years from celebrities, activists, and academics alike, Palestinians have been subjugated to vigorous oppression for nearly a century. 
Al-Nakba neither started nor ended in 1948. It is a term that describes Palestine's ongoing struggle, ongoing oppression, and ongoing resistance.
Leave a Comment
About the Contributor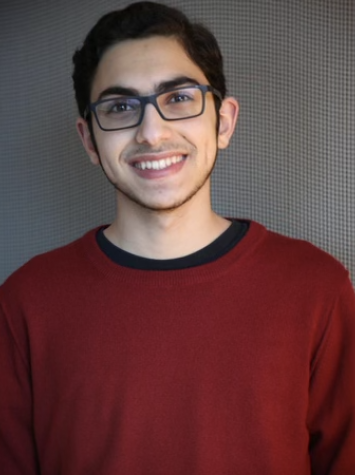 Yezen Saadah, Staff Writer
Senior Yezen Saadah is a first-year staff writer and photographer for Lamar Life. He previously wrote for Edmond Santa Fe High School's news publication....