Hang Pham wins STEM award
Being in STEM (Science, Technology, Engineering and Math) is a dedication to the pursuit of challenging academic disciplines and despite not always being the easiest field to succeed in, it is ultimately very rewarding.
Senior Hang Pham won the NCWIT award for excellence in computer science in April and will be going to Princeton next year to pursue computer science. 
NCWIT stands for National Center for Women and Information Technology and is an inviting and hospitable community for women in STEM. 
"NCWIT is for women who are interested in STEM related activities, especially computer science," Pham said. "It's for all levels of expertise and all you have to do is provide information about all of the things you have done in your high school career."
For Pham, winning the excellence award goes beyond merely just being recognized for her achievements but also being included in such a wonderful community of women. 
"When you do their competitions, you're also invited into the community which offers outside access to other resources and  it's very nice to have a supportive community," Pham said. 
However, winning the award was still a monumental experience for Pham.
"It was really nice to win because I've done a lot of work in compsci throughout my high school career and now I'm getting recognized for it," she said. 
Computer science is no easy feat but Pham pushes herself to use the skills she has learned to create a variety of things using code. 
"I've made two websites on the issue of gender inequality in STEM because I am very interested in it but I've also made an Android app for PC sharing Vietnamese cuisine because that's where I am from," Pham said. "I have also made a few games for my computer science class at school which is very fun.It gives you a lot of opportunities."
Pham moved Houston from Vietnam in the start of her second semester of sophomore year. 
"Adjusting to Houston wasn't too much of a challenge because the weather was very similar," Pham said. "It was really interesting here because of the neighborhood structure which was very different from what we had in Vietnam."
Something that Pham loves about Houston is the diversity and wide variety of people and their interests.
"I get to meet a lot more people here and there are a lot of resources for people with diverse interests so it was easy to find a group of people that I share interests with," Pham said. 
Pham first realized her love for STEM after she found herself getting intrigued by phenomena.
"I didn't really like social sciences like my parents who do economics and law and they would talk about it all the time and I just wasn't interested," she said. "But for me, after I signed up for compsci in my sophomore year, I found my love for it and it is still magical."
Being so far away, Pham finds that sharing codes with her friends in Vietnam is a wonderful way to keep in touch. 
"I am able to share all of my programs with my friends on the other side of the world but it's not something physical, just something that you easily send to them and it just shows me how much you can share with people," Pham said. 
Pham will be continuing her career in computer science at Princeton University where she will be majoring in the subject.
"I'm very excited," she said. "It's kind of a bit scary because it's a school of so many smart people but it's going to be a great experience. It's definitely my opportunity and I'm very fortunate."
Pham is grateful for the opportunity to be in STEM and is eager to grow and learn. 
"To be in STEM is a lot of dedication but also to be a woman in STEM in my community even with the gender gap being a little better, just being a minority in the community, being able to talk about it with people, even those not in the same field of STEM is really nice," Pham said. 
Leave a Comment
About the Contributor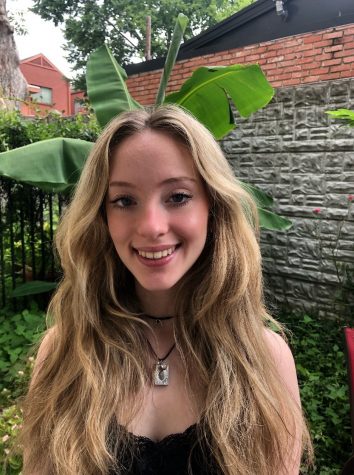 Kayla Pearl, Staff Writer
Hello, my name is Kayla Pearl. I am a sophomore this year and I am so excited to be apart of Lamar Life. I first discovered my love for writing when I...