Chandler Jones set to attend Princeton University
Blair Waldorf once said that the only real ivies are the holy trinity: Harvard, Yale and Princeton. Senior Chandler Jones would certainly be making Waldorf proud with her acceptance into Princeton, where she will be attending this upcoming fall.
With a 5.5% acceptance rate, Princeton is almost impossible to get into. In 2022, approximately 35,370 students worldwide applied, but only 1,941 students were accepted.
"What made me stand out honestly, I mean it's just a lottery," Jones said. "These schools can tell you what they are looking for, invite you to meetings and allow you to take a  tour of the campus. Given these opportunities, you can ask what they look for and cater yourself to be that and still get rejected. Schools don't want you to pick and choose what's on your application, they don't want a whole bunch of clubs or high grades. In my essays, I was very unapologetic about what I wanted to study and how I wanted to study it. I used these essays for other schools and got rejected. At the end of the day, it's not what makes you stand out, but having the courage to apply."
Though having a high GPA is a benefit to your overall high school experience, it is not all that matters when it comes to college applications. It is mainly dependent on your SAT scores and college essays. 
"I do think my overall GPA and extracurriculars helped me with that," Jones said. "I also applied to schools with those same credits and was rejected so what I think really mattered was my supplements (essays) because that is what I feel really made me stand apart." 
  When it is time to apply for schools, don't marginalize yourself. Not all schools will accept any student. It is better to apply and not have that thought of "what if I don't get in". 
 "Going into the application process, I didn't have a dream school," Jones said. "I didn't want to get my hopes up and then let myself down. So if I can say anything to upcoming seniors, it is to just apply. You don't want that "what if" to impact your decisions. Show passion and put yourself out there. Just go for it!" 
Leave a Comment
About the Contributor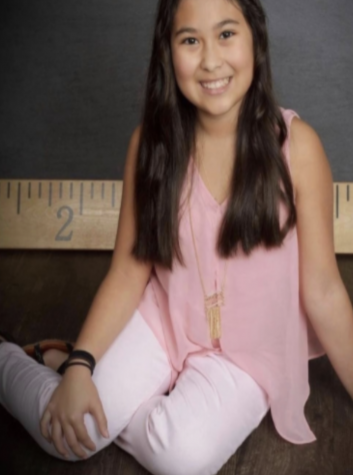 Ava Fisher, Staff Writer
Ava Fisher is a sophomore at Lamar High School, graduating in 2024. This is her first time on the Lamar Life Staff. Her interests include writing, musical...