JROTC passes inspection, keeping their four for four streak intact
The JROTC program has been doing exceptionally well at their competitions. As a team, they hold a four for four streak.
Many students were introduced to the program through other members who were already in JROTC.
"Last year in gym class they came in at the beginning of the year and I really liked what they were doing so I decided to join," sophomore Andres Montoya said.
All the members share a love for the program and take it very seriously.
"I love the program, I think it provides a lot of structure and it gives you a good outlet to go and just be a person for a while instead of having to worry about the stress of school and everything," sophomore Aryn Waters said.
JROTC has been an amazing way for students to develop values of citizenship.
"In general I think it teaches you a lot of good things, it teaches you how to be a communicator, it teaches you how to be a leader, it teaches you how to do good for your community and society, it teaches you how to give back, it's not always all about military," Montoya said.
Hai Dang, the head JROTC coach, is beyond proud of how his team has come together and created a bond.
"The group's bond by being, seeing and working with each other during their periods," Dang said. "They get a sense of belonging when they are a part of a team and together, there's nothing they cannot accomplished. This is evidence when they compete and win knowing that they are interdependent on each other to accomplish the team goals."
Dang has a determined point of view when it comes to the outcomes of the team's performances.
"We do not believe in luck when it comes to competitions. Greatness is the intersection between planning, preparation, training and executions. Our students known this and work hard at their specific field and crafts," Dang said.
When the squad travels to competitions they look forward to not only winning but spending time with each other.
"My favorite thing about competing would probably be the down time because in the down time in between competitions we have a lot of fun with people and group pow wows, it's just like a nice time to hang out with people," Montoya said. "You know people are taking time out of their Saturdays and I'm taking time out of my Saturdays so it just works out fine."
"
Our students work hard and dedicated themselves to their team before school and after school to achieve success."
— Hai Dang
The winning streak that the team holds is outstanding and they plan to keep it going.
"We are winning not because we are especially great at any one event but rather because we participated and compete in all category events," Dang said. "Our students work hard and dedicated themselves to their team before school and after school to achieve success. Again, we are very proud of all our students within the JROTC Program."
Leave a Comment
About the Contributor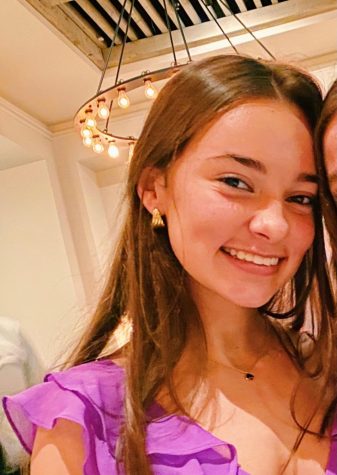 Mikayla Scholz, Staff Writer
Junior Mikayla Scholz has been involved in graphic design for a little over two years. She enjoys interviewing her friends and writing transcripts. She...