Foreign exchange students embrace a life far from home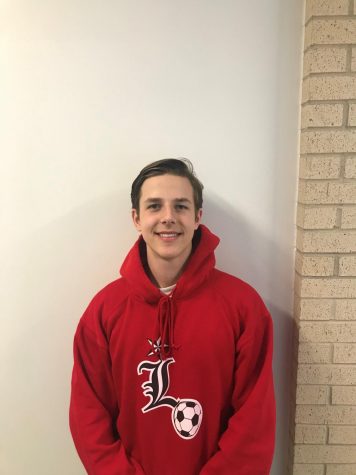 Foreign exchange students welcome their new life in a new country.
This year, eight students coming from locations around the world have made their way to Houston to experience a new way of education and life.
"I did tell them, 'Please get me in Houston' but it depends. Green Heart is one of the organizations; it doesn't give you a choice but we tried as much as we can," said Ajinkya Kondaskar, who has come from Mumbai. "The biggest reason for coming to Houston is I have two of my uncles who live here so it's more like if anything comes up they can just rush and come to help me out."
Many found the process to get here time consuming and expensive.
"I'm here with an exchange program called AFS and being an exchange student in America cost a lot of time. My application took about four months for me to fill everything in and it also cost some money but it was totally worth it," junior Ruben Hilfernilk said.
Texas culture has been very different compared to most of the students' homeland. Kondaskar's time in India was especially different than her life in Houston.
"Hospitality is very different. In India there are a lot more people, so basically if you're going to be like 'Oh I'm going to greet everyone' half of your day will be spent greeting people. It's not like India is impolite, it's just there are so many people around, you cannot go around saying 'Hi' when are you going to work," Kondaskar said. "The other thing that I love about the schools here is it is much (looser) and it's not like a prison. In India it felt more like a prison."
Despite being far from home, the students found themselves fitting right in with their host families.
"It was a little bit weird in the beginning, getting used to everything but my host family was so nice and very sweet so we get along very well. It was weird having to settle in in a completely different environment because Houston is so different than Norway, which is where I live, and just different ways of doing stuff in a family," said junior exchange student, Pia Indrevoll. "But I felt really comfortable really fast and it wasn't really and issue for long at all and they are easy people to talk to."
Initially, for some, the first day was a whirlwind of confusion.
"First day of school, they gave me a list and put me in Ms. Chen's class with no way to navigate where I was going," Kondaskar said. "I had no idea; I was running around and asking people. First day was really weird; everything was new and I'm not able to navigate. I was like 'what even is this.'"
However, being in a big school made it easier for them to make friends.
"On my first day, oh that was something. My first lunch it was really awkward because I didn't really know anyone so my first lunch, I just asked somebody in my TTM if I could have lunch with them and from that day it went pretty well." Hilfernilk said. "It was just adapting and they've all been really nice to me and treat me like a normal student here, which is good."
Throughout the year, these exchange students have fully immersed themselves in this experience and now represent our school in various sports and clubs.
"I'm on the tennis team so I really love the tennis class. I think it's a lot of fun and we don't have anything like that where we can have a sport in school, I just love being able to play and be with my friends on the team," Indrevoll said with a smile. "I was also on the field hockey team, which is also a good way to make friends because that was in the beginning but that season ended in November so after that mostly just been playing tennis and then I also am in the ping pong club, which is very chill and not that often so it's fun."
The differing school systems allowed for multiple opinions on the level of difficulty their new school offers.
"You get 100's for doing notes so getting A's or B's is not difficult," Hilfernilk said.
While some feel it has been manageable, others think that our school still requires effort.
"I don't think I have the most difficult classes that I could have but there's still some work. I feel that since for me my grades don't really count for my school in Norway as long as I pass all my classes that's really all it takes, which is not that hard," Indrevoll said. "So I mean I don't do that much work and it goes okay for me. I don't know if the teachers are a little bit nicer to me because I'm not from here."
Even though school might have been time consuming, they still found time to make long lasting memories.
"At Lamar, I think there has been many fun things that have happened but I think I really liked Homecoming because it was a time I got to make a lot of new friends and it was just a really cool experience," Indrevoll said. "It's something you hear about but it's not something that I have in Norway so it was really fun to just have that experience which was really cool."
Their time in Houston has left them with some bittersweet emotions on going back home.
"It's kind of like mixed feelings. I love staying here and I wish I could stay for a longer time and I don't want to leave my friends or my host family most of all," Indrevoll said. "It's going to be really sad but also I feel like a year has been really long for being away from home and I will always prefer Oslo I guess because that's where my family and friends are and I'm really looking forward to going home but I hope that I can come back a lot of times to visit."
Leave a Comment