What you can do to help your community during COVID-19 outbreak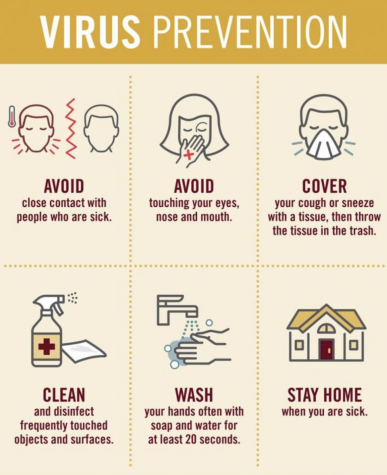 I am washing my hands. I am avoiding large social gatherings. What other steps can I be following to help those affected by COVID-19 while still protecting myself and my family?
These are the thoughts racing through our heads right now. With the growing COVID-19 pandemic many people are left wondering what they can be doing to help. Here are some ideas and protocols to follow.
First, listen to your local government. They are the ones who will be providing the necessary up to date information regarding your quarantine and self-isolation rules. Things like length of quarantine, park closures, reopening's and much more will be released by your local government. You, as a responsible citizen, should be abiding by these rules regardless of what ever things you would rather be doing. Following these protocols can be the things that keep you and your family safe. Make sure that you tune in to your local news for updates on these issues.
Another simple task is to practice good hygiene. While this might seem silly, these practices are one of the best defenses you can have. The CDC recommends everyone should wash their hands with soap and water for at least 20 seconds, especially before eating. Diagrams for the proper ways to wash your hands can be found anywhere. One easy way to remember this rule is to sing Happy Birthday while washing your hands. Another rule is to cover your cough or sneeze with a tissue. Once you are done, throw the tissue in the trash. Try and avoid touching your eyes, nose and mouth. If possible, wear a cloth face mask that covers your nose and mouth in public. You should also be cleaning and disinfecting frequently touched objects and surfaces including your computers and phones.
One crucial aspect of infection spread prevention is social distancing. If you are sick or someone who lives with you is sick, stay home. Follow your local Stay at Home or Shelter in Place protocols. The more you abide by these rules, the shorter amount of time you will have to follow them.
You can support the fight against COVID-19 in many ways. One is to donate to local or national nonprofits that are helping to respond to COVID-19. You can even support your local favorite causes like the Houston Food Bank as well. This pandemic is placing enormous amounts of financial stresses on all nonprofits. Continuing to support our community during these trying times is more important than ever.
Also, use your voice to advocate for those who cannot. Call attentions to the individuals and organizations that need help. Spread awareness, information, be
the voice of reason and guidance. If there is a time to join as a community, now is the time.
Hopefully these tips will be a good start for anyone who wants to help.
Leave a Comment