Seniors scramble to make college decisions
Seniors are nearing the finish line as graduation approaches but that means college is right around the corner. As many colleges have a May 1 deadline to commit to a school, some seniors are relaxing in their new college gear and making their plans, while others are running against the clock and are left scrambling to make their choice. With only days left to decide, many seniors are feeling unprepared for making such a big decision in only a matter of days.
One such senior who is struggling to make his choice is Samik Kholsa. Kholsa was accepted into six schools, but is ultimately deciding between NYU, SMU, TCU, and Boulder. Kholsa has made a tier list for himself to help him make his decisions, so as his preferred schools began to accept him, he would cross off his less favored schools off his list. Kholsa noted that he doesn't feel ready to make his decision by the May 1 deadline.
"I think what I am going to have to end up doing is putting down a deposit on two schools and then see where I go from there," Kholsa said. "I think this will give me more time, which is really important. We spend so much time during the application process and then we only get around two months to decide, so it all feels very rushed. I think that by securing my spot in two schools, I can extend the due date for myself which will give me time to make a relaxed and rational choice."
Making such a hard and life changing decision is already a heavy burden on its own, so dealing with that on top of the circumstances under the pandemic hasn't made things any easier.
"Unfortunately because of COVID, I wasn't able to get a real tour of SMU, which is among my two top choices with NYU," Kholsa explained. "I didn't get to see NYU at all because the way tours are going now, you can't really go inside any buildings on college campuses. So, going to New York and not being able to go in anywhere didn't seem worth it. For SMU, I just drove up there and looked around. I am really trying to make my decision by looking at YouTube videos that show the schools, online reviews, and my gut choice."
Aside from not being able to experience a regular tour, or any tour for his choices, Kholsa expressed how hard it was to get into colleges this year compared to previous years without the pandemic, and wishes that he had done more research when he was still in the application process. With what Kholsa knows now, he shared what he wishes he would have done differently throughout his college preparation.
"I applied to a good amount of schools and I got rejected by several of them, so if I were able to do anything differently, I would have applied to more schools at a different level than of the schools that I did apply to instead of only applying to top tier schools," Kholsa said. "Additionally, I took the ACT and I worked hard for that, but I honestly don't know how helpful that was since many schools were test-optional. Maybe for this year specifically, I would have spent more time focusing on my essays and applications rather than studying so much for the ACT."
While many other students are sharing Kholsa's struggle, several seniors such as Abigail Nitsch have already committed to a school. Nitsch was ahead of the game and made her decision to attend A&M in February. However, this choice was easier for her because many of her family members are A&M alumni and she has had her eye on A&M for a while.
Nitsch applied to six schools, but began eliminating schools off of her list that didn't have certain components of her interest such as a large athletic program or her major of public health. Oddly enough, Nitsch unintentionally discovered her major while touring A&M.
"The fact that I discovered my major at A&M was in a way part of the reason I chose the school, but it was also just a coincidence," Nitsch said. "I was touring it already expressing interest and then I also happened to find out about the major there. I spoke with the Dean and some of the students in it and I really liked the way the program was structured, what they had to offer, and the different pathways you could take within it. So, it was a bit of both a coincidence and not that I ended up choosing A&M because A&M made me want the major, but also I didn't find out about the major from them on purpose."
Even though Nitsch's other choices also had compelling qualities for her to choose them, she ultimately decided on attending A&M for many reasons, one of them being that it isn't too far from home.
"It's far enough that I am still independent, but not so far that I have to take a plane to come home and see my family," Nitsch commented. "Having several family members that are alumni from A&M also pushed me more towards the school. They have my public health major, and it isn't cold!"
Even though Nitsch is confident in her decision, she knows that many of her classmates are having a harder time making their own choice. She advises such students to make a list of the things that are the most important to them.
"
Whether it be location, finding your major, specific programs, or anything that you need, evaluate which schools have the things that you are looking for."
— Abby Nitsch
"Whether it be location, finding your major, specific programs, or anything that you need, evaluate which schools have the things that you are looking for," Nitsch advised. "Also, if you're on the fence or there's benefits to more than one school that you're choosing between, really think about how going to that school could affect you in the future and how a school could help you make the necessary connections to jumpstart your career."
It's important to note that seniors aren't alone in facing these tough decisions. Many adults are aware of the situation students are in, and are available for guidance and consultation. Lamar even has College Corner, whose aim is to help kids plan out what their next step is in life after Lamar.
"I help kids in finding jobs and comping up with their plans for college such as the types of schools and programs they wish to pursue," promoted Maggie Trendell, a staff member who works in the College Corner as a resource for students to use when planning out their futures. "I also help kids in filling out their financial aid paperwork, finding scholarships, getting in contact with jobs, internships, or really anything that the kids want to do. Our goal is to help each student and give them support to find their next step."
Trendell expressed the importance of students from all grades to have some sort of contact with her, not just seniors, because she believes it's important for all students to have an idea of all the tools they have available to them, especially for those who need that extra push to reach their goals. In regards to seniors, Trendell perceives the biggest challenge for choosing which college is best to be knowing all of the opportunities that are out there instead of just thinking they only have U of H, UT, and A&M as options. Trendell encourages students to look at schools outside of Texas because they may be offered significantly better financial aid packages since most schools want to diversify their class and give aid to minorities.
"My advice to students who are trying to decide between the schools that they have gotten accepted into is to make sure that their options make sense to them economically, meaning that going to a school is affordable for students and their families," Trendell said. "Another thing is to see which school will be a better fit, whether it be location, political views, appeals to personal interest, or anything else that is important to students that makes one school seem more right than any other."
Leave a Comment
About the Contributors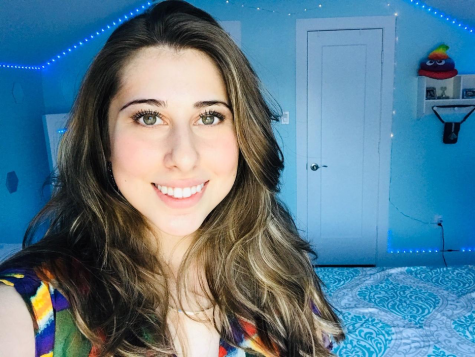 Daniela Pearl, Staff Writer
Senior Daniela Pearl was born and raised in Houston, Texas. Daniela writes stories for the Lamar Life Magazine, covering a variety of both school-related...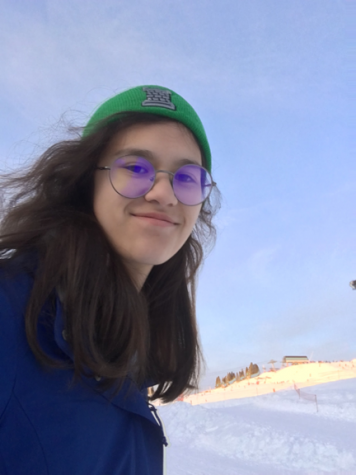 Lorraine Bombarde, Graphic Designer
Lorraine Bombarde is part of the graduating class of 2023 and has been a resident of Houston, Texas since 2008. As a staff member of Lamar Life magazine,...