'Tis the Season to Unravel the Harms of Global Travel
Despite the chaos that ensued over the past two years, governments across the globe plan to start lifting COVID-19 restrictions. With this lift in restrictions comes the heavy burden of caution being lifted off of citizens' shoulders – a vital burden that helped lessen the spread of COVID-19. Without restrictions and caution, small outbreaks and epidemics possess the perfect opportunity to become deadly pandemics in the long-term.  
Every year, as schools release for winter break, families decorate Christmas trees, exchange gifts, or gather around the menorah. Millions of people across the world travel from their homes into the homes and arms of their family members. Behind this common narrative, lies the spread of germs, viruses, and outbreaks through global travel. 
After extensive research, Airlines for America concluded that, in 2019 alone, 47.5 million people traveled during the Christmas and New Year's period. To put this into perspective, 2.6 million people flew every single day. As the number of people on flights increases, so does the likelihood of transmitting viruses. 
In April 2020, Gavi, the Vaccine Alliance, reported that air travel allows people to travel halfway across the globe in less time than it takes for many diseases to incubate, single-handedly undermining efforts to combat the spread of diseases.  This is why scientists across the globe were not surprised with the arrival of COVID-19. For years, scientists noticed the increasing likelihood of epidemics and pandemics due to global travel. For scientists, it's only a matter of time before the next pandemic.
 Freshman Leyla Goucha believes international travel paves the pathway for future pandemics. 
Goucha explained that, during COVID-19, "global and international travel accelerated the spread of the virus." 
While COVID-19 rages and harms families across the globe, Goucha remains optimistic and hopeful for improvement. 
"A lot can be done from a scientific and practical perspective like masking up, social distancing, vaccination, and limited gatherings," Goucha acknowledged.  
Although she wishes more can be done, Goucha agrees that it will be very difficult to make progress with future outbreaks.
"From a cultural and social perspective it is very hard to successfully get people to feel inclined and okay with doing those things during the holidays," Goucha said.
From a global perspective, there is no specific solution, but Goucha believes more must be done to mitigate future outbreaks. 
To prevent epidemics from becoming pandemics, Goucha said the government can increase "travel bans, testing and quarantine, and have a period of time at the very onset of the epidemic where movement is minimal for about a month or two." Goucha added that it will be very beneficial "if global travel is stopped at the very beginning of epidemics and pandemics."
Even if the government imposes more restrictions in the short-term to combat COVID-19, it will only serve as a dim light in a very long and dark tunnel. With little to no long-term restrictions and caution, future outbreaks will become more and more likely as global travel increases. A more cautious approach must be at the forefront of everyone's mind for any hope of mitigating future outbreaks and starting a permanent recovery so that everyone may have safe travels in the future. 
To rephrase the warning issued by Dr. Tedros, Director-General of the World Health Organization, in 2021, "A flight canceled is better than a life canceled."
View Comments (1)
About the Contributor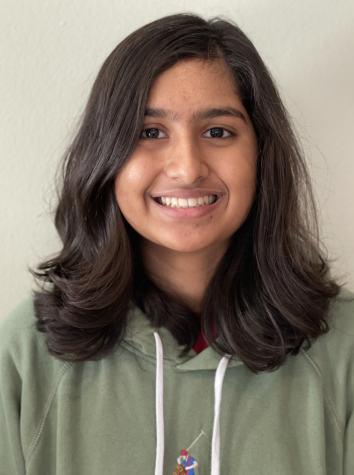 Mischa Wijesekera, Staff Writer
Freshman Mischa Wijesekera is in her first year as a Staff Writer for Lamar Life. Mischa enjoys journalism because it gives her the opportunity to share...