Perspectives on Lamar's innovative "neighborhoods"
There are at least 52 high schools in HISD, many of which, like Lamar, have large campuses and student bodies. Lamar, however, has distinguished itself from the other large schools in several important ways, perhaps the most noticeable being the structure of its unique learning environment.
Lamar's renovation and expansion, completed at the beginning of the 2019-2020 school year, brought with it many changes to the school but the biggest change for students and teachers was the creation of "neighborhoods." These small learning communities of about 175 students and the flexible learning spaces that surround them, replaced the traditionally structured learning environment Lamar had known for the past 82 years. 
For the most part, the switch to smaller learning communities has been a positive adjustment for both teachers and students but there are some conflicting opinions and common complaints, mainly the noise level that is unavoidable in open spaces and the distractions it causes.  
"I like that everyone gets their own little community and has classes built around those people, but I don't like how crowded they can get with so many people," sophomore Maryan Moghrabi said. "The noise does make it harder to focus but I try to get my work done and stay on task through it. Neighborhoods are an advantage at the same time because they are a lot more open and it brings a bigger (sense) of community."
Even taking into consideration the many benefits of a small learning community within a large school, such as diversity, academic offerings, a broad range of extracurricular activities, and athletics, some students say they still prefer learning in a more traditional classroom where there are fewer distractions.
"I like the neighborhoods. I think it's an interesting concept that I've never seen or heard of before, but a lot of the time it's very loud and people are running around so I feel like I would be able to concentrate better with a more traditional classroom setting," sophomore Maddie Mark said.
Lamar's neighborhoods were designed around the ideas that a big school could be made to feel smaller, that smaller learning communities promote academic achievement by enabling students to form stronger connections with their teachers and peers and that interdisciplinary learning helps students make connections between their courses and the real world.
"I think smaller learning communities are very beneficial for both students and teachers when done correctly," 10A World History Teacher Rachel Ludwig said. "If smaller learning communities are done correctly where the teacher can provide meaningful, individualized one-on-one instruction the student will be in the environment where they can best excel. When a teacher has the opportunity to individualize instruction for a student to meet their academic needs and challenge them the way that student needs – the student will not only reach their potential but excel it. However, this must be done in a small learning community."
For the past 3 years, Lamar's neighborhoods have provided that small learning community and has enabled students to take advantage of the benefits a large school has to offer, minus many of the challenges commonly encountered in traditionally structured learning environments. Some compare it to living in a small town that offers all the amenities of a big city without the disadvantages.
"The advantages to neighborhoods is that students have the opportunity to be near all four core teachers and those core teachers can communicate and collaborate to figure out what is best for the students," Ludwig said.
Ludwig describes herself as a "highly organized, structured, and routine oriented person" and says that those characteristics sometimes make teaching in a neighborhood challenging. Her favorite part of teaching in a smaller learning community is having greater access to her students.
"If they need my help and are not in my class, but are in the neighborhood they can come find me and receive the help they need, and vice versa," Ludwig said. "If I need to find a student to clarify something it is relatively easy."
Leave a Comment
About the Contributor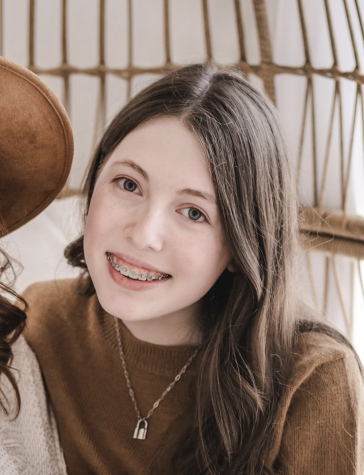 Elise Barnette, Staff Writer
Elise Barnette is a sophomore at Lamar High School and this is her first year in Lamar Life. She's mainly interested in photography, social media, and...