Varisty Girls Soccer has a season of success
Soccer districts recently came to an end after hours upon hours of gruesome practices and games. The countless hours that the varsity girls soccer team spent honing their skills finally paid off. The team felt overjoyed to finally bring home the second place district trophy.
The varsity girls soccer team believes that their collective hard work produced amazing results and hopes to continue improving their skills for the upcoming playoffs. For now, the season of success is far from over. 
"We've secured second place and scored over 50 goals, giving up less than 10 games," Head Coach Guy Nell said. "We've had a pretty successful year so far."
Sophomore Joanna "Jojo" Pastore feels very proud of the soccer team's accomplishments over the year despite the heartbreaking loss to Bellaire. 
"Districts this year went really well. We lost to Bellaire, but other than that we had a pretty strong season," Pastore said.
Impressed with the team's unrelenting commitment to become better athletes, senior and Team Captain Kelsey Koenig observed a key difference between the performance of the team this year compared to previous years. 
"I feel like this year we've done really well. We've really played aggressively and way smarter than we have in past years," Koenig said.
Koenig also admired the team's phenomenal chemistry and cited the strong friendship between players as a crucial factor in achieving their victory. 
"Our team does a really good job of playing together. I feel like our team has a lot of chemistry on the field," Koenig said.
Sophomore Janie Tsigos credits the talented players as an integral aspect for the team's success on the field. Whether it is the defense or midfield, Tsigos believes every player serves a vital function.
"I think we move the ball around well. We have a really strong backline, our defense is good, and we have a strong midfield too,"Tsigos said.
As Koenig reflects on the season, she noticed a challenge that the team currently faces when placing the soccer ball in corners.
"We take a thousand shots and maybe only make two, so we could improve on placing the ball in corners," Koenig said.
Senior Abigail "Abby" Bronicki clings onto the hope that the team can continue to hone and enhance their skills before playoffs.
"I feel like we could play faster. Sometimes our passes are a little too slow or we don't think fast enough to play it," Bronicki said.
Although the team dreamed of going undefeated in districts, Bellaire cut everyone's hopes short. Nell hopes the team can continue to improve and finally beat Bellaire next year.
"Bellaire, especially in girls soccer, had a pretty good run. They're the only ones that beat us this year in districts," Nell said. "That's who we're looking to overtake for the future."
Fortunately, the team's success did not start with districts. The pre-season games filled the team with the hope of success in districts and presented numerous unexpected surprises.
"I think the best match was Tomball in the pre-season," Pastore said. "We played them in the I-10 shootout and we went into the game not thinking that we would be able to even keep up with Tomball. Then, we ended up winning."
Bronicki knows that, both on and off the field, her team will support her and watch her back. The team consists of a tight knit group of friends who have created an extended family on and off the field.  
"I love my team," Bronicki added. "I'm really close with everyone on the team."
Leave a Comment
About the Contributor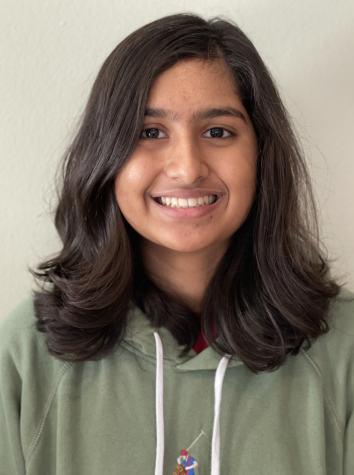 Mischa Wijesekera, Staff Writer
Freshman Mischa Wijesekera is in her first year as a Staff Writer for Lamar Life. Mischa enjoys journalism because it gives her the opportunity to share...